Cooling centers open to combat heatwave
LOS ANGELES - It's too darn hot. In some parts of the San Fernando Valley, it was way over 90 degrees. But where to go when the beach is closed and so are the community pools, indoor malls and movie theaters.
Los Angeles County opened up eight cooling centers. Locations were determined by where in the county the temperatures would be the hottest.
We went to two cooling centers, one in Sylmar and the other in Burbank. You have to stay six feet away from the person checking you in and the other people in line. Once inside, the chairs are positioned six feet away from one another. Occupancy capped by the number of chairs.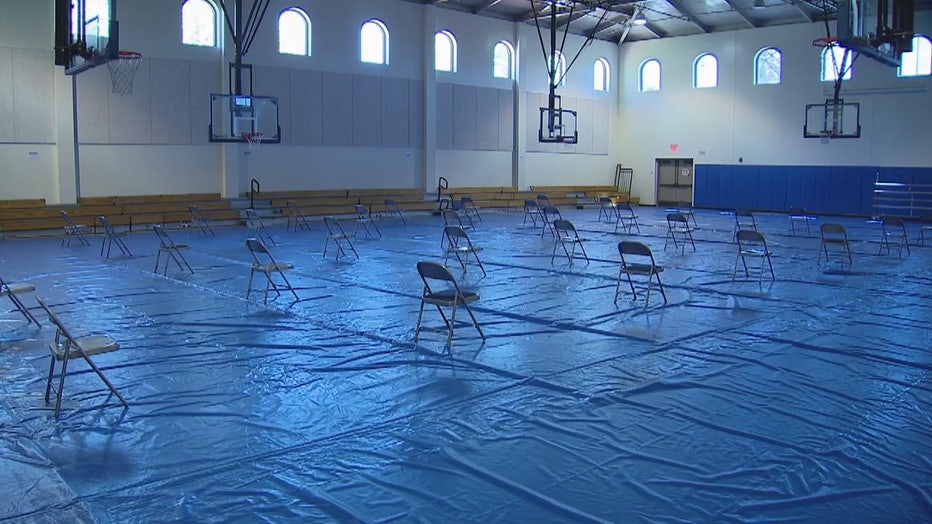 RELATED: Stay up to date on all coronavirus-related information
The cooling center in Sylmar saw no residents Wednesday, nor did anyone come the last time the center was open two weeks ago. Frankly, neither center was particularly luxe; it was air-conditioned and there was water and wifi.
To get another person's opinion about the center in Sylmar, we pulled Dermil Bell into the center.  He'd spent the afternoon exercising in the park. He was all set to go back to his air-conditioned home when I convinced him to assess the cooling center. I opened the door, to what normally would be the El Cariso County community center gym. He looked around and saw the metal folding chairs, spaced evenly apart, the gym floor covered in a vinyl tarp and the bleachers retracted. "It's interesting," Bell told me. "It's not that cool in here, but if you don't have a place to go, it could work out."
David Hauser from the L.A. County Parks and Recreation Department pointed out all the ways, the county is trying to keep people safe, including the way they conduct themselves inside the center.
RELATED: Learn how you can take action to help prevent the spread of COVID-19
"What we ask the public when they come in, it to still sit the chairs, so if they're here with the same family, they can talk to each other, but again we want to practice social distancing so we don't want them gathering in groups," Hauser said.
Bell tried out one of those chairs for us.  
"Yep, it's about as comfortable as a steel chair can get, you know?  But clearly, it's for people who don' t have a place to live." 
Get breaking news alerts in the FOX 11 News app. Download for iOS or Android.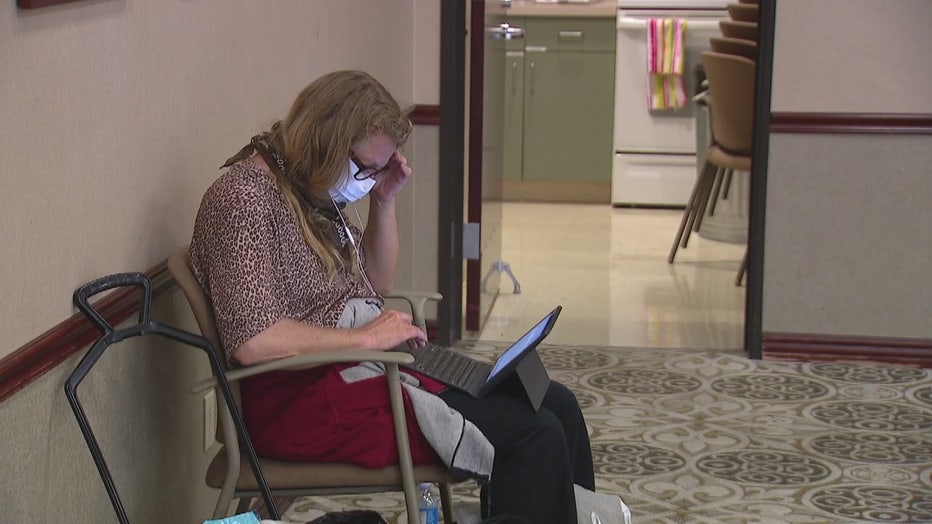 People like Heather Channel.  We met her at the cooling center in Burbank.  She was quite happy to have a cool place to sit and even an extra chair to set up her tablet to tend to her email. She told me that she had her identity stolen so, right now, she has no place to call home.
For more information, visit http://lacounty.gov/heat.