Couple charged in Monday charter bus crash in East Austin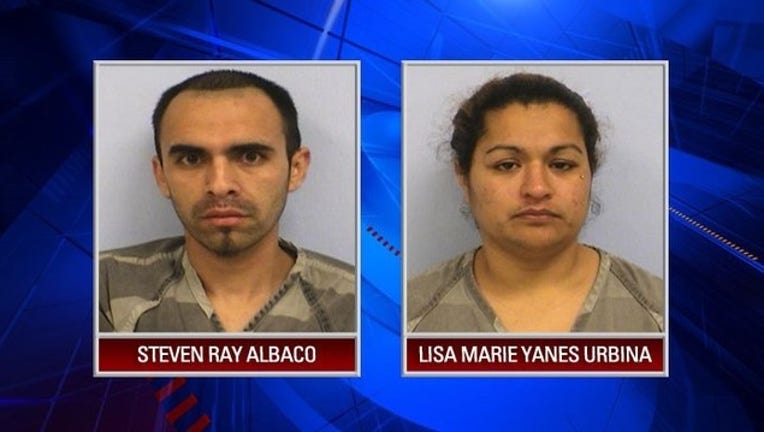 article
AUSTIN, Texas - Austin Police have charged a couple after they stole a charter bus and rammed it into a Taco Bell drive thru.
25-year-old Steven Ray Albaco was charged with unauthorized use of a vehicle and 34-year-old Lisa Yanes Urbina was charged with unauthorized use of a vehicle and evading arrest with a motorcycle according to court documents obtained by FOX 7 Wednesday.
According to authorities, Aldaco and Yanes Urbina arrived at an East Austin Taco Bell, ate inside the restaurant and then boarded the white charter bus. When they tried to drive off, the bus got stuck in the drive-thru lane. While trying to get out of the lane, rammed through it ripped off pieces of both the roof of the bus and the overhang. Yanes Urbina was behind the wheel.
The bus took off after the accident. A police officer noticed the bus and the damage so he followed the vehicle. Yanes Urbina led police on a low speed chase for about four miles.
APD SWAT team was called after Aldaco and Yanes Urbina failed to obey the officer's commands. After about two and a half hours, the suspects were taken into custody by police.
Each has a bail set for $35,000 at the Travis County Jail.
The crash caused $10,000 worth of damage to the East Austin Taco Bell.