Court deciding on custody for missing Grand Prairie couple's children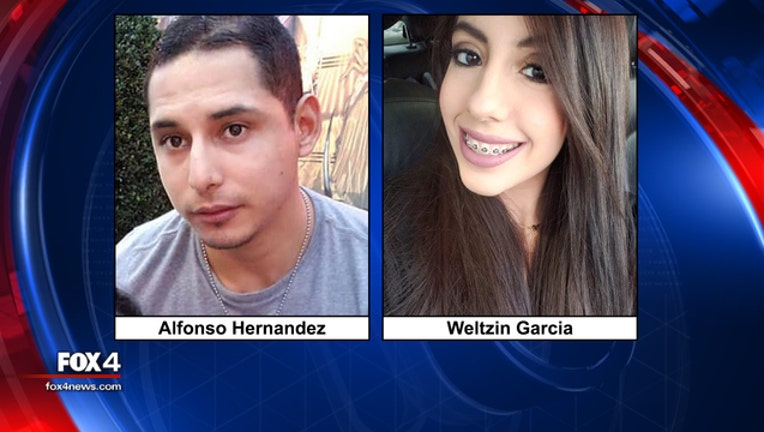 article
DALLAS - The children of a missing Grand Prairie couple will remain in foster care for at least another week.
Alfonso Hernandez and his common-law wife, Weltzin Garcia, have been missing since Feb. 5.
His car was found at White Rock Lake after police pinged her cellphone. But police didn't find the phone and there have been no other signs of them in the area.
Grand Prairie police said Hernandez already had an outstanding warrant out for his arrest because of a recent domestic violence incident involving Garcia. He allegedly assaulted her, she pressed charges and then police issued an arrest warrant.
On the day of their disappearance, police confirmed Hernandez sent an alarming text message to his family. Her family claims she was so afraid of him that her cousin had moved in with her.
Child Protective Services took the couple's two young children – a 6-year-old girl and a 3-year-old boy – into protective custody as a precaution.
After talking to the judge, Garcia's sister said she is optimistic she will be able to bring the kids home with her next week.
"We don't have my sister. We don't have the kids. So, it's really, really hard," Atziry Garcia said.
"We're in agreement. We all know the children need to be with their family members. But our highest priority in this case is to make sure the kids are in a safe and secure location," said Marissa Gonzales, the spokeswoman for CPS.
Garcia's relatives will have visitation rights with the children over the next week while CPS conducts a home study. They don't believe she would have never willingly left the children.