Court documents: Daughter ran after parents with knife after they refused to take her to Outback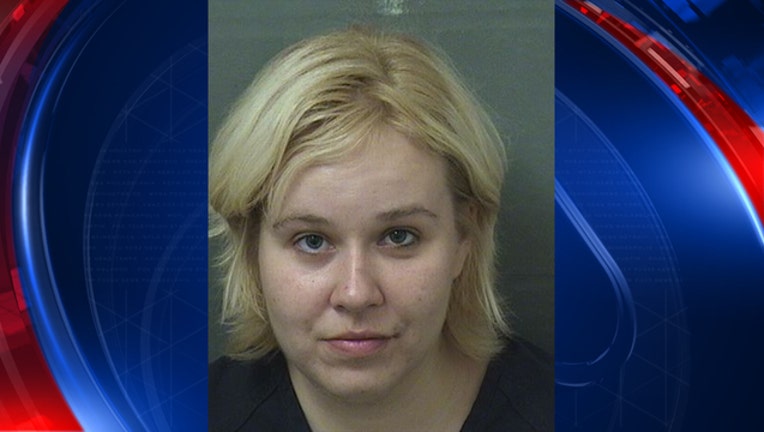 article
LAKE WORTH, Fla. (FOX 10) -- A Florida woman has been charged, after an incident that began when the woman's parents refused to go to to Outback with her, and quickly escalated to an incident that involved a sharp knife.
According to court documents from Palm Beach County, 28-year-old Deana Michelle Seltzer has been charged with domestic battery, domestic battery of a person 65 or older, and aggravated assault with a deadly weapon. The incident happened Wednesday afternoon at the suspect's home in Lake Worth, a city located south of West Palm Beach. The suspect lives with her parents.
Court documents say deputies with the Palm Beach County Sheriff's Office responded to the scene, after the suspect's father called 911 to report that Seltzer was armed with a knife. Deputies later arrived at the scene, and the suspect's father then ran out of the home, followed by the suspect herself. Later, the suspect's mother told authorities that Seltzer asked to go to Outback, and she told the suspect no. Seltzer then became enraged, and struck her mother on her chest and arms with closed fists. The suspect's father then intervened, but was scratched multiple times on his face and upper body.
Seltzer, according to court documents, then began screaming and flipped over a large, heavy glass table top, which shattered. The suspect then went around the house, flipping recliners and tearing up other things inside the home. Seltzer then ran to a hallway, where she ripped a 12-inch decorative knife off a backing, and ran towards her father, slashing the knife, screaming "I'm going to f*****g kill you".
The father, according to court documents, eventually was able to grab Seltzer's arm, and wrestle the sharp knife from her. Seltzer reportedly told deputies her parents "should have taken me to Outback and this wouldn't have happened". The two victims are described in court documents as "elderly and frail".
No bond was granted for Seltzer, according to court documents.
FOX 10 reported on this story from Phoenix.