Murders of 2 University of Texas seniors in 1980s remains unsolved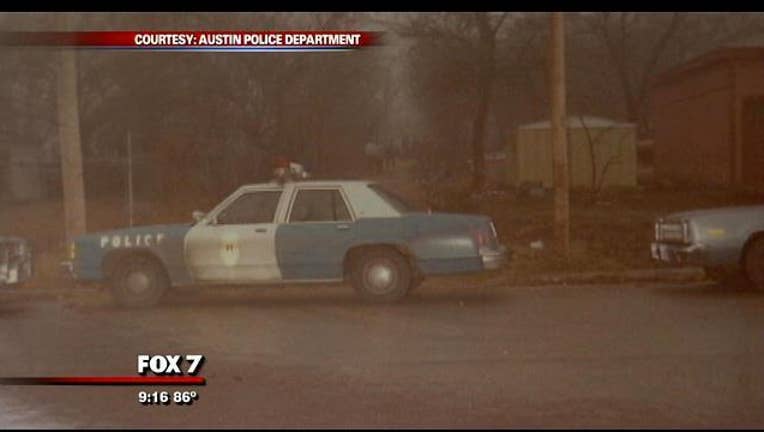 article
AUSTIN, Texas - As UT students are settling into the new school year, the parents of two women who once walked the campus are left wondering what could've been.
In the 1980's seniors Susan Wolfe and Connie Bibb were murdered. Their cases remain unsolved. Their faces are frozen in time. 
By now Wolfe would be 60 and Bibb would be 56. They may even be grandparents. Yet, their lives were cruelly taken from them as seniors at the University of Texas.
Wolfe's body was found in an alley along East 17th Street on January 10, 1980. Cold case Detective Jay Swann is working her case.
"She was violently assaulted and strangled and shot," Swann says. "It just makes you sick at your stomach to think that human beings are capable of doing something like that to another human being," Swann adds.
Swan says on the evening of January 9th, a witness saw two men grab Susan and pull her into a vehicle as she walked along the street in front of her home located in the 200 block of Franklin.
Swann says, "He told me he got into his car and tried to chase the vehicle down."
The witness lost them but called police with some pretty incredible details. He described the vehicle as a 1970 Dodge Polara, maroon in color with a white top and noted collision damage along one side.
Police were able to make composites of the driver and passenger. Police have attempted to identify the men ever since.
Swann says, "I really believe somebody in the community has information about this murder that could potentially be the key to unlocking the case for us."
Swann is also hoping that a tip might lead to an arrest in the murder of another UT student, 28-year-old Connie Bibb.
Connie was found dead inside her West Campus home on Thanksgiving Day of 1986.
Swann says, "She left this dinner where she had been with roommates and others from her church and went back to her house on Hemphill Park. One of her roommates came in a couple hours later with her mother and they discovered Connie's body."
Connie was strangled with pantyhose. A scarf was stuffed inside her mouth. And one odd detail, perfume was poured all over her body.
At the time investigators said it appeared an attacker came from behind.
"It's quite possible that burglary was the motive that she may have surprised an intruder, someone thinking the girls were out of town for Thanksgiving and gone into burglarize the residence," Swann says.
Connie was a special education major. Prior to arriving at UT she served in the Air Force.
Like Connie, Susan also planned a life of serving others. She worked at the State Hospital and wanted to be a nurse.
Two women with so much to offer the world but neither ever got the chance.
If you have any information that would help cold case detectives solve these murders please call 512-974-5250.