Cruz faults Senate rivals for skipping pressing debates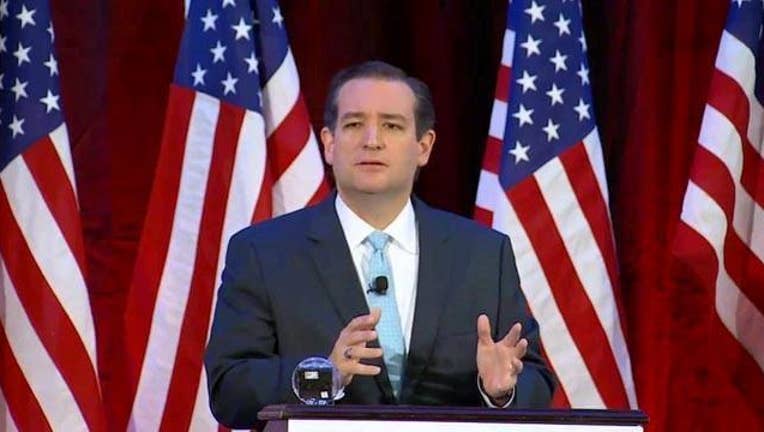 article
ROCKWELL CITY, Iowa (AP) — Republican presidential candidate Ted Cruz on Monday tried to distinguish himself as a leader among the party's more conservative voters by indirectly chiding presidential rivals such as Marco Rubio for skipping recent high-profile votes in the Senate.
Without mentioning Rubio by name, Cruz said he had been "proud to lead" the failed Republican effort last month to block federal funding for Planned Parenthood.
"I would ask a simple question: Where were the other candidates?" Cruz, a Texas senator, said to reporters before meeting with voters in Fort Dodge, in conservative northwest Iowa.
Rubio, a Florida senator, has defended the absences by saying the votes were symbolic, and has said electing a Republican president is the best way to ensure Planned Parenthood's federal funding is eliminated. Still, he has come under increased criticism from GOP rivals such as Cruz and former Florida Gov. Jeb Bush for missing hearings and Senate votes while making political appearances and raising money for his campaign.
Planned Parenthood is a popular target for social conservatives because of the abortion services it provides. But the clamor to end federal funding has become louder among Republicans since the release of an undercover video that includes images of body parts from aborted fetuses.
Rubio missed a procedural vote to curtail debate on the funding, and skipped the final vote later that week on financing government expenditures, which included Planned Parenthood.
Without naming Rubio, Cruz is using the September Senate action on Planned Parenthood to build up his own support among the Republican Party's evangelical base, which he declared Monday was vital to his campaign.
"I think if we're going to win in 2016, the central question is: How do you bring back to the polls the millions of conservatives who are staying home?" Cruz told about 50 people crowded into a small meeting room at a Pizza Ranch restaurant in Rockwell City.
"I'm in the best position, based on a record of fighting for conservative principles, over and over and over again, to mobilize and energize and inspire those conservatives to come out," he added.
Cruz's Iowa campaign director Bryan English is a former minister, and has begun an effort to recruit at least one clerical chairman from each of Iowa's 99 counties. English said Monday the campaign is about halfway to its goal. Ministers are powerful validators in the Republican caucuses, given their regular contact with Iowa's religious conservatives.
Cruz was on the first leg of a three-day trip through Iowa. Iowa holds the leadoff 2016 presidential caucuses in fewer than four months.