Death toll rises in bombing of Syria government strongholds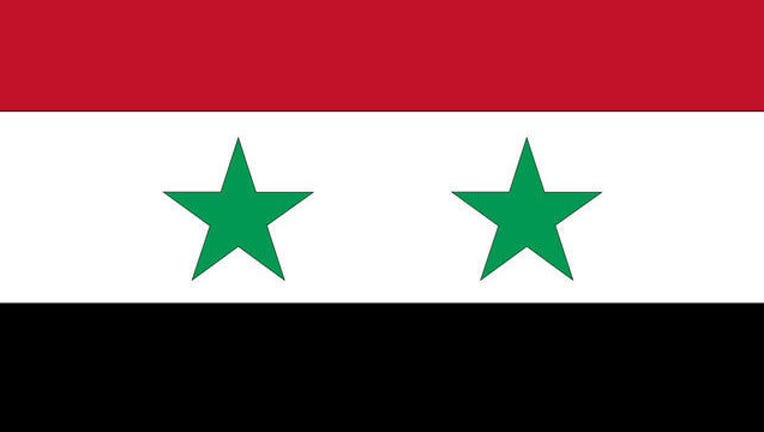 BEIRUT (AP) — A suicide bomber who targeted a hospital in a Syrian coastal city the previous day killed 43 people, the World Health Organization said Tuesday, as an activist group raised the overall death toll from the day's unprecedented wave of attacks on government strongholds to 161.
The attacks — seven bombings altogether — targeted civilians in the coastal cities of Tartus and Jableh for the first time in the country's five-year war, raising fears of more violence among residents living in government bastions who have enjoyed relative quiet. The wave of explosions also underlined the inability of world powers to jumpstart Syrian peace talks in Geneva as the violence worsens and reaches new areas.
A coalition of nearly 30 rebel factions have warned they would consider the partial cease-fire brokered in late February "dissolved" if the government does not end its offensives around besieged opposition-held suburbs of Damascus. Yet fighting had resumed in earnest around the country by late April.
Most of those killed in Monday's explosion at the Jableh National Hospital in the city of Jableh were patients and visiting family members, but three doctors and nurses were also among the dead, WHO said.
The hospital, which was taking in victims from at least three other blasts that hit in the city on Monday — including one at a crowded bus station — was badly damaged and is no longer operational, WHO added.
WHO official Tarek Jasarevic said the organization was basing its information on local authorities.
The wave of bombings, claimed by the Islamic State group, struck two cities along Syria's Mediterranean coast that are government strongholds. Both have so far remained mostly immune to the violence of Syria's civil war, now in its sixth year.
Syrian government officials said at least 80 died in Monday's devastating assaults, and have not updated that figure. Syria's Al-Watan newspaper said Tuesday that the attacks killed 120 people, while the opposition's Britain-based Syrian Observatory for Human Rights, which tracks the conflict through a network of activists on the ground, said that 161 were killed.
The attacks signified a major breach in the security of President Bashar Assad's coastal strongholds.
Syria's conflict, which began as a popular uprising against Assad's government in 2011, quickly descended into a full-blown civil war. Al-Qaida militants exploited the chaos to establish a foothold in the country, but the Sunni extremist group soon fractured, spawning the powerful Islamic State group. IS now controls a large swath of territory in the northeast and has proclaimed its self-styled "caliphate" on territories it holds in Syria and Iraq. Al-Qaida remains a major player in Syria's conflict through its affiliate, the Nusra Front.
The Russian military said it has called for a 72-hour cease-fire in Syria between government and opposition forces in two Damascus suburbs. In a statement issued late Monday, Lt. Gen. Sergei Kuralenko said this would allow Russian war planes to carry out airstrikes against the Nusra Front, the Syrian branch of al-Qaida.
Kuralenko, who heads the Russian center monitoring joint efforts with the United States to curb the fighting, said the Russians have called for a "regime of silence" in Eastern Ghouta and Darayya starting just after midnight Tuesday morning.
He said Moscow urges "all parties concerned to stop offensive operations and shooting and to distance themselves from the regions controlled by" the al-Qaida affiliate in Syria.