Deputies: Men caught burning pot plants by Sheriff's helicopter crew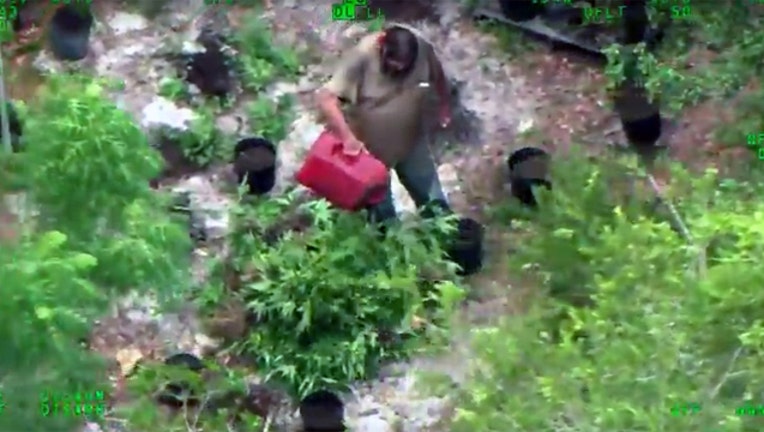 article
GENEVA, Fla. (WOFL FOX 35) - Two Florida men have been arrested after they were caught destroying some homegrown pot, by dousing the plants with gasoline and setting them on fire, according to the Seminole County Sheriff's Office.
Drug agents on Wednesday arrested Michael Logan, 30, and Jerry Kendall, 62, at a home in Geneva.  Both men are charged with destroying evidence.  Kendall faces an additional charge of cultivation of marijuana. 
The Seminole County Sheriff's Office Alert helicopter was conducting routine patrols in the area of 2385 Wildwood Trail in Geneva, when flight crew members said they noticed the cannabis plants on the property and witnessed the two men rushing to pull the plants from the ground.   After placing the plants in a pile, they said the men saturated them with gas and set them on fire.
Firefighters were called to the scene to put out the flames.  Approximately 40 cannabis plants were located on the property, more than 30 of which were destroyed by the fire.
Logan and Kendall were arrested and booked into the John E. Polk Correctional Facility.  Logan posted a $2,000 bond and is no longer in custody.  Kendall remains in custody on a $17,000 bond.