DPS seeks tips for fatal hit and run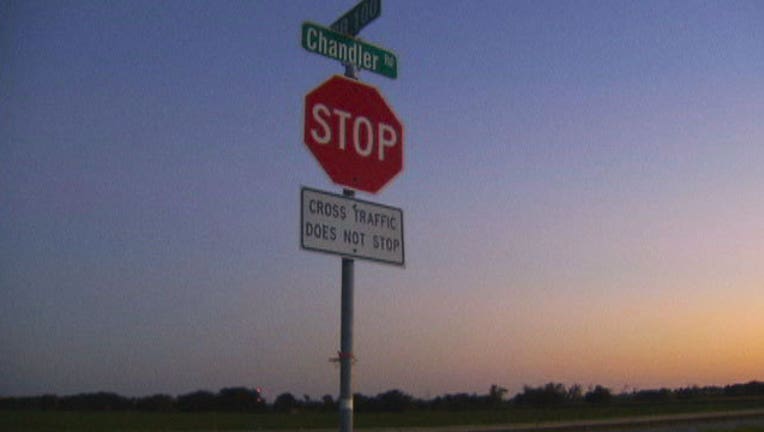 article
In Williamson County, DPS troopers are searching for the driver who struck and killed a Hutto man. A witness spoke with FOX 7.
Chris Carroll says something told him to take Chandler Road home on the fourth of July.
"I was coming around this turn right here and where the turn starts to straighten out, I noticed something in the road right here," Carroll said.
 
It was early in the morning and pitch black. Carroll turned his motorcycle around to get a better look.
"I pretty much panicked. I've never seen nothing like that before. I scene a car coming as I noticed it was a dead body so I got out of the way a little bit and watched him get ran over right in front of me," said Carroll.
Then, he says another car struck the body.
"It still replays in my head like even right now. I try not to think about it. It's constantly playing over in my head every day," he said.
It happened where County Road 100 intersects Chandler Road, just east of Toll 130 in Williamson County.
The victim has been identified as 22-year-old Jose Medina-Alfaro of Hutto.
Despite several drivers being involved in the accident, troopers are only able to prove one vehicle. Trooper Robbie Barrera says it all has to do with parts found along the roadway.
"Evidence left at the scene was a front right fender well cover and also a fog light cover," Barrera said.
Barrera says both items were from a 2010 Mazda 3. The color is unknown.
"We have matched the parts up to numerous cars that were called in and those parts didn't quite match. So we are still looking for the car that these parts will match to and we're confident we will find that vehicle with that individual," she said.
While troopers actively search, Carroll is doing his part to find the driver as well.
"I want to ask them how they could be living with themselves right now, knowing they hit somebody and killed them," said Carroll. "I'm never going to get over it. The image, that's stuck in my head."
If you have any information about this hit and run call the DPS tip line at 1-800-525-5555. There is reward being offered for information leading to the arrest of the person responsible.