Dripping Springs bans electric scooters within the city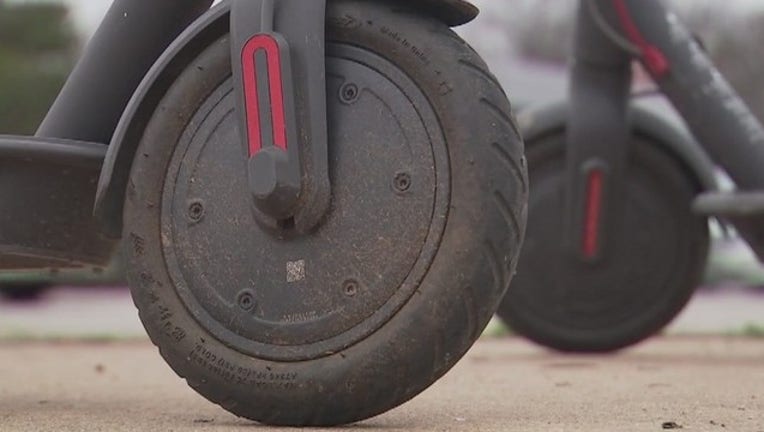 article
DRIPPING SPRINGS, Texas (FOX 7 Austin) - The City of Dripping Springs has banned the use of motor assisted scooters. According the to Dripping Springs City Council, an ordinance was approved as a safety measure.
The ordinance was approved by the city council on Tuesday, March 12 and bans the use of motor assisted scooters on public rights of way and sidewalks within the city. The ordinance also prohibits a person from abandoning any motor-assisted scooter on any public sidewalk, public property, public park, public way, public street, or highway within the city.
"We're not going to wait for an accident to happen," Mayor Todd Purcell said. "We want to prevent it. These regulations ensure we are taking the necessary steps to protect our citizens and visitors."
Violators of the ordinance are punishable with a fine.
The city may also impound any motor-assisted scooters found unattended on any public property, public rights of way, or sidewalk.  Prior to impoundment, a warning sticker will be placed on the scooter to give the user 24 hours to remove it. 
According the to Dripping Springs City Council, the ordinance will go into effect after it is published in the newspaper on Thursday, March 21 and will be posted on the city's website.
---
RELATED
Austin Energy employees learn the ways of the 'scooter'
Dockless mobility study sparks scooter regulations
600 scooters impounded for parking violations during one month on UT campus
Dockless scooters being thrown into Lady Bird Lake