Driver dies after crash in Leander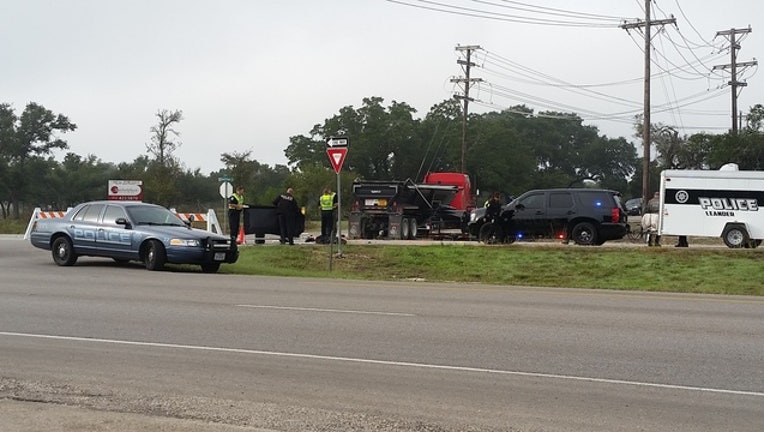 article
Leander police say the driver of a pickup truck has died after colliding with an 18-wheeler. The crash happened just before 7 a.m. at the corner of Ronald Reagan Boulevard and Hero Way in Leander.
Police say the driver of the pickup truck died on the scene. The driver of the 18 wheeler is okay. 
The identity of the victim has not been released at this time.
The cause of the crash is still under investigation but police say that according to the driver of the 18 wheeler that fog was really heavy at the time of the crash.