Duplex fire in Oak Hill area near Patton Elementary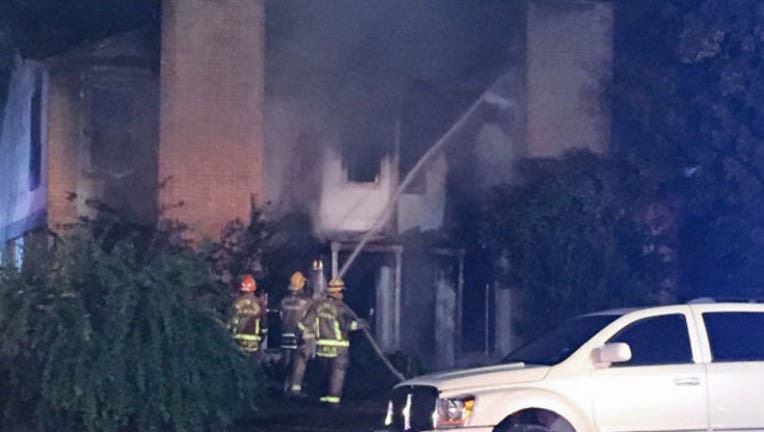 article
A duplex fire near Patton Elementary has been put out but the Austin Fire Department and Austin Police Department is now working to help make sure students get to school safe.
Officials say that the fire began just before 5 a.m. at a duplex at 6008 Westcreek Drive. Neighbors reported the fire and when crews arrived the duplex was fully engulfed.
Seven people (four adults and three children) were in the duplex at the time. Officials say a neighbor went to check to see if anyone was inside and when he heard noises he pounded on the door to wake everyone up.
AFD Division Chief Palmer Buck says the smoke alarms had not gone off yet and believes that the neighbor's quick actions helped save the lives of those inside.
The investigation as to the cause of the fire continues but the duplex has been declared a total loss. The fire was in the exterior and is believed to have started in the back of the duplex.
Crews will remain on scene to keep an eye out for hot spots and the Red Cross is working with the victims.
If your kids go to Patton expect delays and separate drop off areas as you head to school this morning.