Eagle-eyed Army sharpshooter frees eagle hanging upside down in tree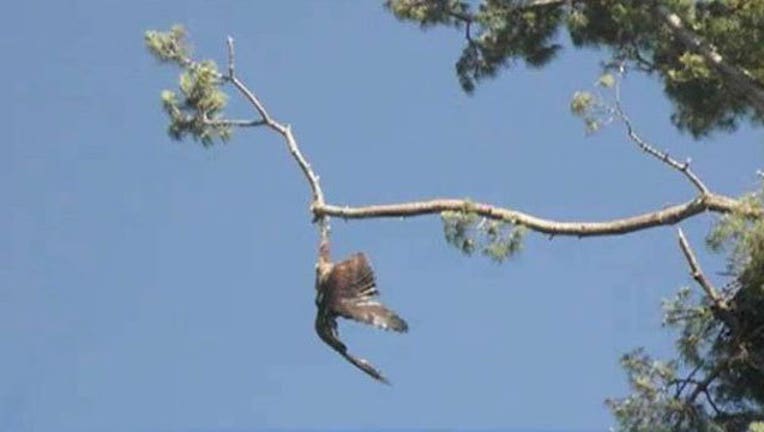 article
An eagle in Minnesota is recovering after an Army vet used his sharpshooting skills to free the bird from a perilous plight.
The eagle was found hanging upside down in a tree near Rush City Thursday, according to KARE-TV. Its leg had gotten caught in a piece of rope, wrapped around a branch, about 75 feet off the ground.
The vet, Jason Galvin, was able to free the bird after firing 150 shots at the rope with a .22 caliber rifle. Galvin served two tours in Afghanistan.
"It was very windy and I was just waiting for the right shot," he told the station.
When the rope snapped and the eagle fell, other branches broke the fall, the station reported. The bird was taken to the University of Minnesota Raptor Center in St. Paul.
As the animal recovers, supporters have given the bird a name: "Freedom."
A conservation officer from the Minnesota Department of Natural Resources watched the unusual rescue.
"He told me he was a veteran in the service and he wouldn't do it if he couldn't do it safely," the officer Phil Mohs said of Galvin. "I was like wow, he's an excellent shot."
Jackie Galvin said on Facebook that her husband was a hero, saving an eagle on the Fourth of July Weekend.
Read more on FOX NEWS.