Early voting location closes, sparking concern in San Marcos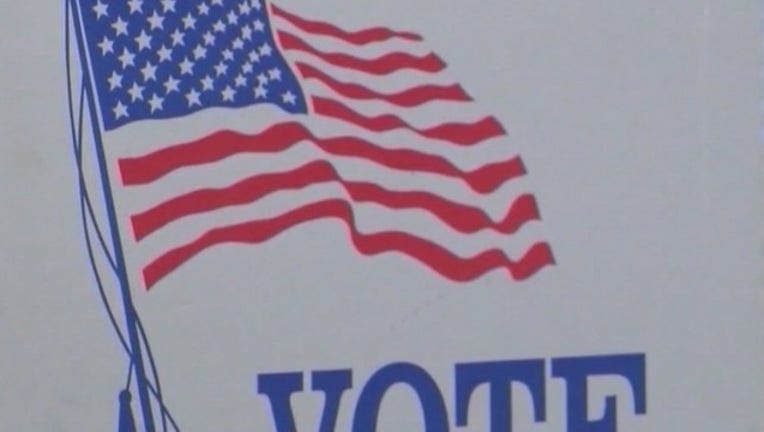 article
The closure of an early voting location in San Marcos has students upset. Hays County elections set up a temporary polling location at Texas State for about three days.
Some students claim they were not able to vote in this time frame as the lines were too long.
When early voting began, Hays County had three polling locations set up in San Marcos, two of those including the one on campus were only temporary. On Friday, there was only one polling location in San Marcos for early voting and for some students it's a challenge to get to on their own.
"I want to express my civic rights, I'm finally a legal adult in the eyes of the law and I wasn't given enough time to express that right," said Jacob Blackmon a Texas state student. 
With one of the polling locations at the Texas State campus, Blackmon said it was the perfect opportunity to do his civic duty. Turns out he wasn't alone. "Major turn out, talking about tons of people, it's great seeing people my age voting you know late teens early twenty's," said Blackmon.
With how long the lines where earlier this week,Blackmon had to put off voting till he could make more time. "I waited in line for about 2 hours then I just gave up because I had other obligations I had to go to class things like that," said Blackmon. Turns outs the polling location on campus was only temporary and closed after 3 days leaving students like Blackmon to vote elsewhere. "I'm going to have to go to the next best place but I'm going to do my civic duty because it's my right to do so," said Blackmon.
On Friday, the only place to vote early was the Hays County government center.
For students, the polling on campus was only about a minute walk to get to, while the other location is a couple miles away. It took our FOX 7 crew about 19 minutes to get from campus to the site in a car.
One thing to note is not every student has access to a car.
While on campus we came across makeshift shuttles taking students to the site.
Blackmon chose to ride his bike there. "It will take me anywhere between 20 to 40 minutes depending on the wind," said Blackmon.
The polling site on campus didn't just close up shop out of the blue.
According to Hays county elections, the location of all polling places, as well as dates and times was determined back in August and was reviewed by the county chairs of both primary political parties.
For students like Blackmon they felt there should have been more of a heads up with how short their nearby location would last. On Friday, the county commissioners voted to reopen the location on campus for November 1st and 2nd from 7am to 7 pm. In the mean time they are also offering free shuttle rides for students to get to the other polling location in order to vote.