Police searching for driver involved in pedestrian hit-and-run crash near E Riverside
AUSTIN, Texas - ***GRAPHIC VIDEO, VIEWER DISCRETION ADVISED***
The Austin Police Department (APD) is searching for the driver involved in a hit-and-run crash in East Riverside.
Police said on June 14, around 11:14 p.m., officers responded to a crash involving a vehicle and a pedestrian in the 2100 block of East Riverside Drive near Raising Canes. 
Officers at the scene located the victim, a man, lying on the road next to the median. The victim was taken to a hospital and received medical care for severe injuries. The victim has been released. 
A preliminary investigation revealed the driver of a black sedan hit the victim, throwing him into the median before the driver left the scene going eastbound on East Riverside Drive.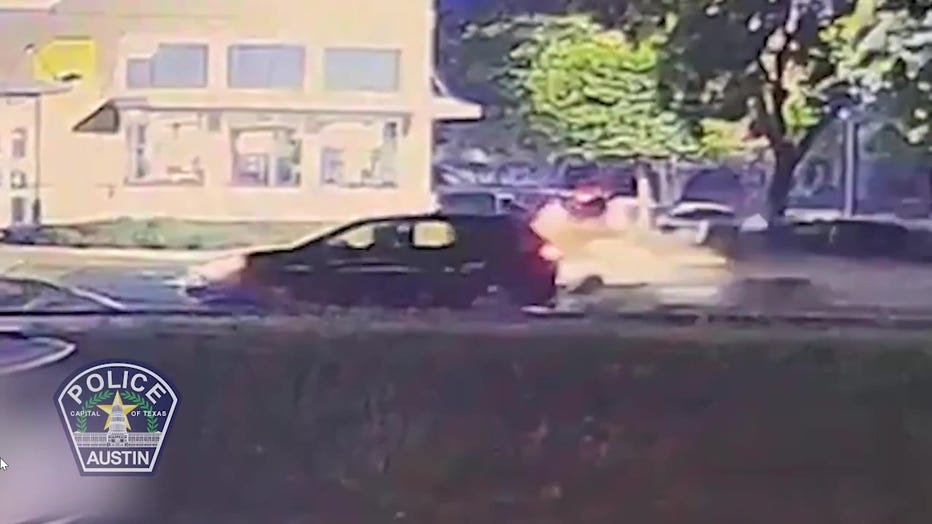 Austin police said they are searching for the driver involved in a hit-and-run crash near E Riverside. 
The details regarding the suspect vehicle are limited at this time. Police are asking for the public's help to identify it. The vehicle is described as a black sedan.
Anyone with information about this incident should contact the Capital Area Crime Stoppers Program by visiting austincrimestoppers.org or calling 512-472-8477. A reward of up to $1,000 may be available for any information that leads to an arrest.