Echidna named after David Attenborough believed to be extinct, rediscovered
Scientists in Indonesia captured evidence of the rare Attenborough's long-beaked echidna which was last seen over 60 years ago and thought to be extinct. 
During an expedition in the Cyclops Mountains of Indonesia's Papua Province over the summer, University of Oxford researchers captured video of the endangered echidna waddling across the forest floor. 
The rediscovery of Attenborough's long-beaked echidna, named after renowned British filmmaker and naturalist David Attenborough, was a sought-after reward for researchers after trudging through dangerous terrain, run-ins with blood-sucking leeches and bouts of heat exhaustion.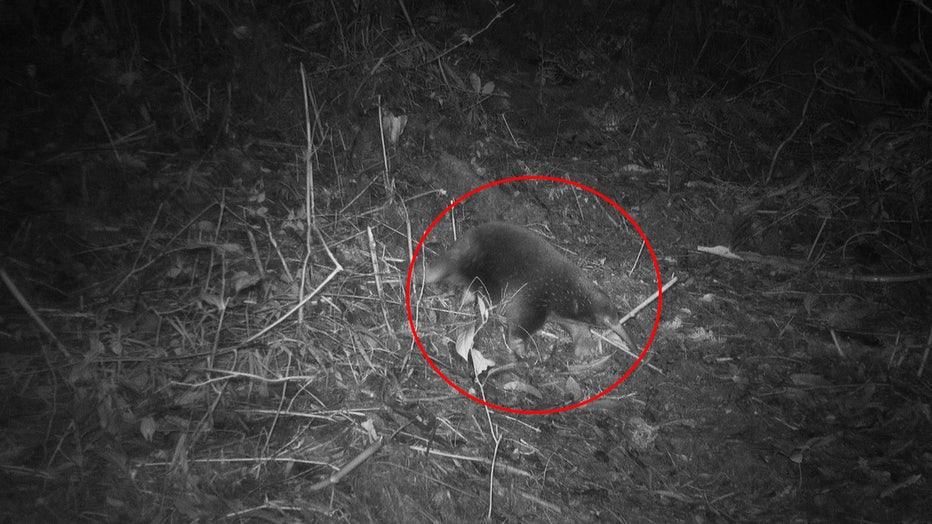 Still image from video that captured Attenborough's long-beaked echidna. (Expedition Cyclops)
"We were cutting new trails in forest that people had never walked in before," Dr. James Kempton, expedition lead and biologist from the University of Oxford, told FOX TV Stations.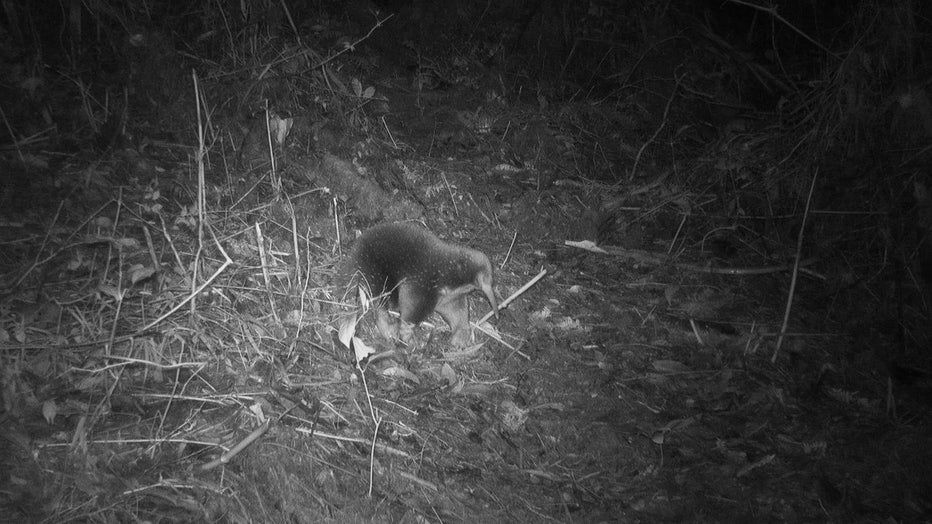 Still image from video of Attenborough's long-beaked echidna.  (Expedition Cyclops)
Kempton, along with researchers from Indonesian NGO Yayasan Pelayanan Papua Nenda (YAPPENDA), Cenderawasih University (UNCEN), Papua BBKSDA, and the National Research and Innovation Agency of Indonesia (BRIN), said the rediscovery of this species is remarkable not only because it is rare, but this species is only one of five in the entire world. 
"Well, in my mind, it's a big deal because of how rare this group of mammals is, these egg-laying mammals. There's only five species of this group of mammals, and they represent this very strange branch of the mammal tree of life that split apart from the rest of the mammals about 200 million years ago. So, to a biologist, the idea that this group would go extinct is a tragedy. It would be losing such an amazing part of the tree of life. And so rediscovering Attenborough's long-beaked echidna is finding out that one more species of egg-laying mammal is still alive. So, rather than it being four, as we had feared, it's actually five. And that's a big increase for such a small number of species. Going from four to five is important," Kempton explained.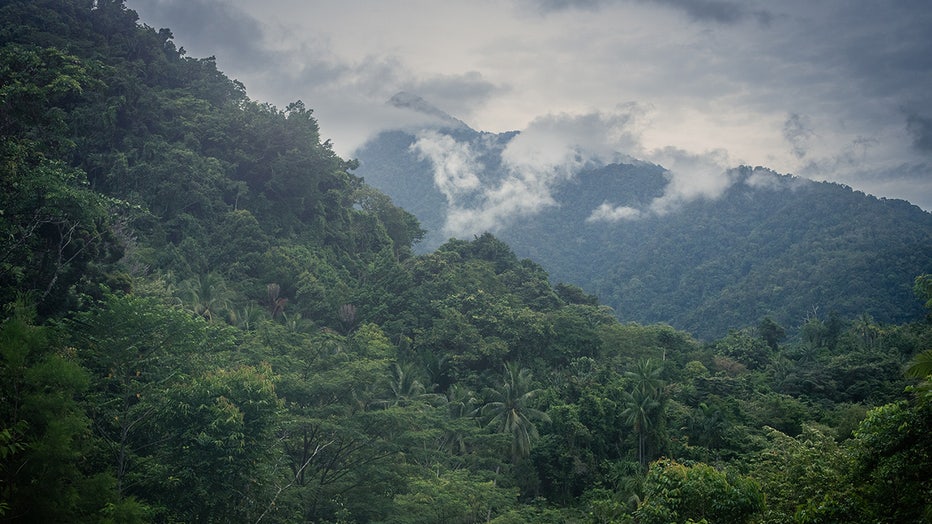 View of Cyclops Mountains in Indonesia. (Expedition Cyclops)
Future research on how many of these rare echidnas reside in the Cyclops Mountains is needed and Kempton hopes to get this species protected by Indonesian law. 
"We'd like to do research, more research there on the other elements of the fantastic biodiversity in the Cyclops Mountains and elsewhere in Indonesian New Guinea. You can see the amazing life that lives in the Cyclops Mountains on ExpeditionCyclops.org, which is our website. There we've captured images of the landscape, of the animals and you can find out more about how beautiful and extraordinary that place is," Kempton added.  
Other amazing discoveries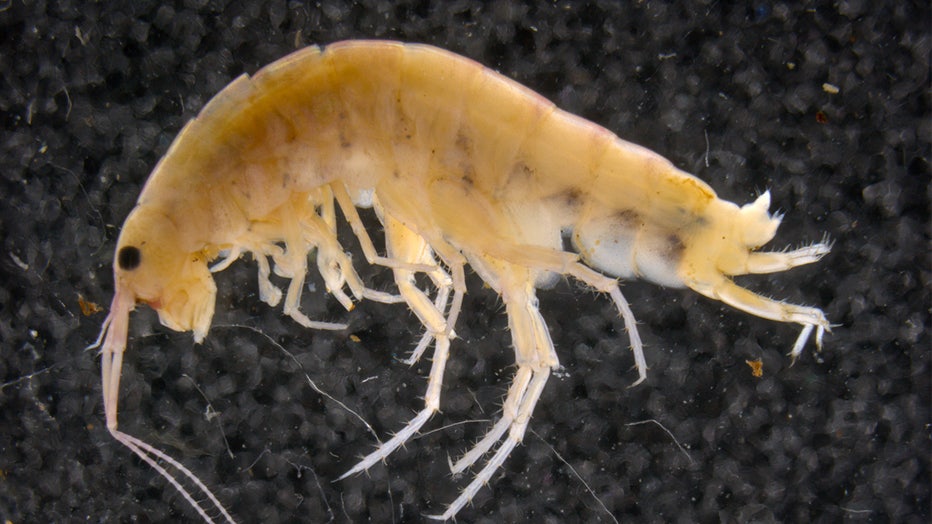 New species of shrimp discovered in the Cyclops Mountains.  (Expedition Cyclops)

In addition to the rediscovered echidna, Kempton and his team made several other discoveries during their expedition in the Cyclops Mountains.
"We were teaching students from UNCEN University biodiversity survey techniques, and as part of that training, we actually discovered new species to science," Kempton said. "Several dozens of new insect species, at least two frog species, and even a shrimp that lives on land. It's so wet in the rainforest that shrimps are able to live at like 2000 meters in elevation, even on trees. Normally shrimps are living in the sea and on the coastal habitat. So wet in the rainforest that we found them in the Cyclops mountains."
This story was reported from Los Angeles.