75-year-old child molester given 20-year prison sentence for luring 5-year-old with sundae
HOUSTON - An elderly man accused of molesting a little girl by luring her with the promise of a sundae has been sentenced to 20 years in prison. 
MORE CRIME-RELATED NEWS COVERAGE
According to the Harris County District Attorney's Office, a victim came forward in 2020 saying James Joseph King, 75, sexually assaulted her back in 2011, when she was just 5-years-old.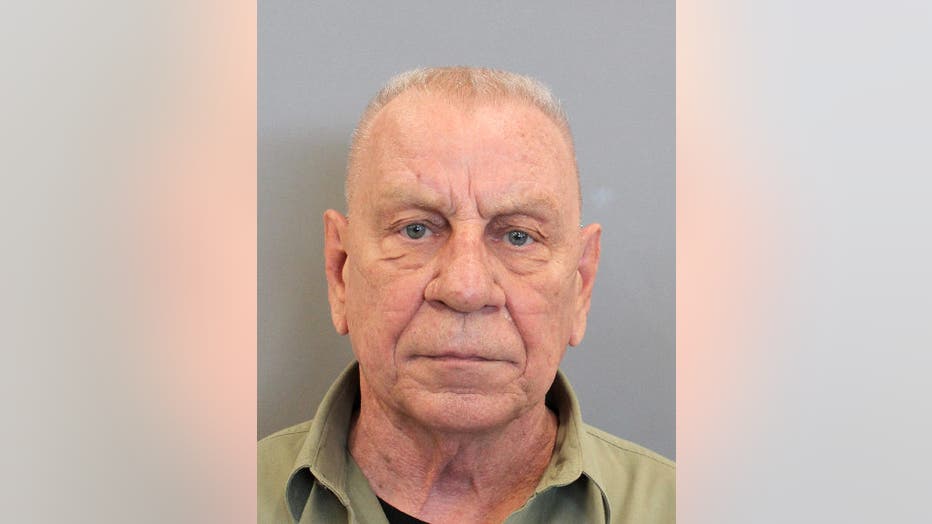 James King (Photo courtesy of Harris County DA's Office)
King was reportedly a friend of the girl's family and hosted family members for a party, and she was allowed to stay overnight. Court records claim after his wife fell asleep, King lured the child into the kitchen "with the promise of a sundae." 
SUGGESTED: 'Parents worst nightmare,' Houston-area man sentenced for molesting child at store
While they were alone, the DA's Office says King sexually assaulted the little girl. He then tried to molest her again, court documents say, "after she went to bed, but she pushed him off her." 
In 2020, the then 15-year-old girl broke down in tears telling her mother what happened, and an investigation was launched by the Harris County Sheriff's Office. 
DOWNLOAD THE FOX 26 HOUSTON APP
After a 3-day trial, the 75-year-old was convicted of aggravated sexual assault of a child and given a 20-year prison sentence by a judge on Tuesday. 
"Child molesters are predators, and it is crucial to seek justice in these cases to hold them accountable for their actions," DA Kim Ogg said. "This young girl's family thought they could trust this man, but he betrayed them in the most horrific of ways."
"Our children are precious people in our community, and we wanted to send a message that no matter how long it takes to outcry, it will be taken seriously and he would be held accountable," Assistant DA Steven Belt added. "Even though it only happened once, and the defendant did not have a criminal record, he needed to face the consequences for what he did.