Face palm, bacon & other new emojis coming soon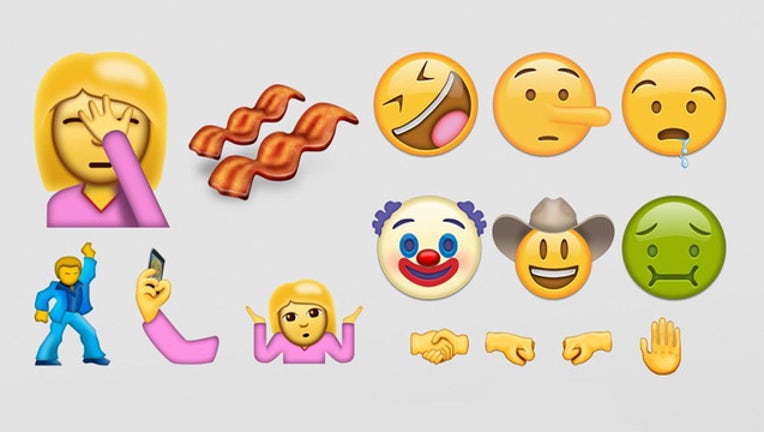 article
There are about to be even more ways to express your emotions in a text message.
The Unicode consortium, a non-profit group that creates globally standard text characters, has approved 72 new emojis.
Some include "face palm," rolling on the floor laughing" and "person doing cartwheel." There will also be symbols for bacon, pancakes, avocado, whiskey, clowns, pregnant woman and cowboys.
The website Emojipedia.org created a video and mockup images showing how each may look.
There are currently 1,601 emojis. The 72 new ones will be rolled out by Apple, Google, Microsoft and other vendors following the release of Unicode 9 on June 21.