Fairmont Austin turns the skyline burnt orange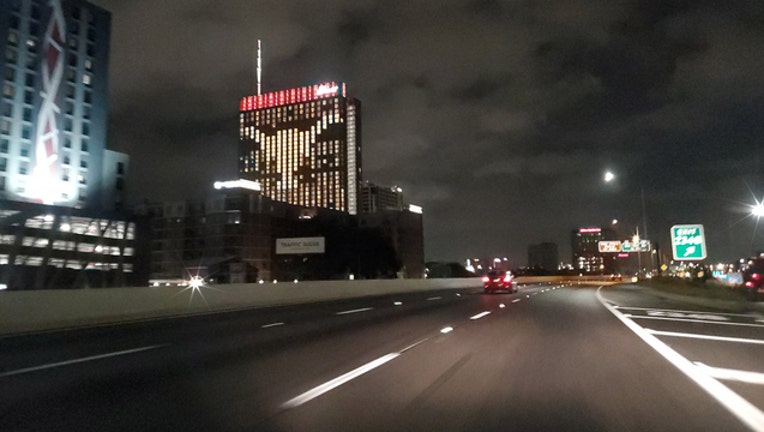 AUSTIN, Texas - Did you notice something different on your commute this morning? Fairmont Austin illuminated the south facing windows of the hotel with a giant illuminated Longhorns logo Sunday night.
The hotel recently became a sponsor of Texas Athletics for the 2019 Texas Football season.
Reaching 20 stories high, the glowing Longhorns logo consisted of 112 total Fairmont Austin guest room windows and was visible to anyone heading north on I-35 and throughout South Austin from dusk on Sunday, April 21 into the morning of Monday, April 22. 
To further show their support of Texas Football, Fairmont Austin has created a special Hook 'em, Horns Package with an introductory option and a VIP option. These packages are the perfect way for anyone who bleeds burnt orange to make the most of their Austin visit, according to their press release.
---
RELATED
Texas Cowboys suspended from UT Austin for 6 years
Scooter speeds to be limited to 8 mph in parts of UT campus
UT issues statement on college bribery lawsuit
UT Austin dismisses head men's tennis coach amid widespread admissions bribery scandal
UT Austin says 'Key Worldwide Foundation' donation records don't match theirs