Family and friends of East Austin hit-and-run victim plead for driver to come forward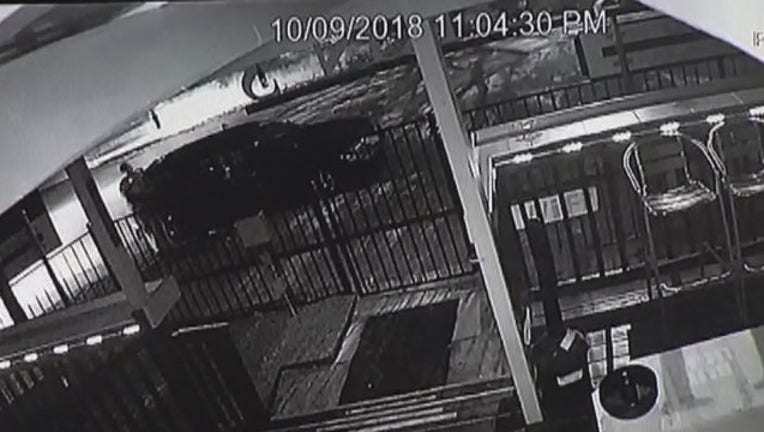 What started as a night of celebration ended in tragedy for 29-year-old Jonathan Deleon.
Friends said he was having a going away party at Bucket's Sports Bar on Cesar Chavez Street late Tuesday night. Surveillance video from the bar, shows Deleon packing things up in a car when he stopped to speak with someone. Then a white van or SUV can be seen sideswiping Deleon.
His friends Kristen Castro and Cristina Nunez said they ran to his side. "He was rolling over he rolled like two times and he stopped my reaction was to see if he was okay I wasn't worried about the car."
Read Local bar catches fatal hit-and-run on camera
A second video from a business down the street showed the vehicle speeding away. Deleon's friends held on to him until help arrived. "It was just not a good scene, I think from the impact and when he rolled I think all the damage was to his head so I didn't think he was going to make it at that point," Castro said. Deleon died in the hospital leaving his friends and family searching for answers.
On Saturday they gathered to raise money for his funeral costs by selling BBQ plates.
Deleon's father John Hernandez flew in from Alaska where Deleon was supposed to catch a flight that night. Hernandez said the only reason he's been able to hold himself together is because he is surrounded by family.
"It's getting worse, day by day it gets worse and worse for the person so just come forward that's all I am asking and be civil about it if the consequences come you have to suffer and pay for it. I'm heartbroken I lost my son and that's something I have to live with for the rest of my life," Hernandez said. "Finding that person would give me sense of closure knowing that he knows that I fought for him because he depended on me and that's what I am here for."
If you have any information regarding this case, you can contact the Austin Police Department's vehicular homicide unit at (512) 974-5576.