Family hopes teen cyclists death will prevent others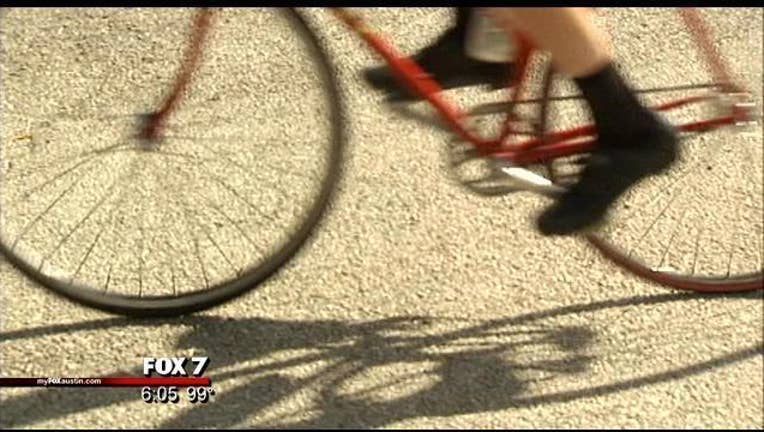 article
The family of a teen cyclist struck and killed by a car, are hoping they can help prevent deaths like this from happening.
They carried that message as they rode through Austin on Saturday.
Brian Silva would have turned 17 this week, but his life was tragically cut short.
"He had a charisma about him that everybody just loved and everybody is going to miss. The world needed more people like him," says Alejandro Silva, cousin.
Silva was killed back on June 6th after being hit by a car.
He had been riding his bike near the 62-hundred block of Johnny Morris Road.
Silva's family is using his death to shine light on this problem.
"Just please, whenever you're driving, just don't think of yourself. Think of everyone else on the road and think of everything that could happen. Just stay focused on driving, be kind to cyclists, be aware of your surroundings. Don't text, don't drink and drive," says Silva.
Please BE KIND to Cyclists organized the memorial ride on Saturday.
It started at Jordan Elementary School and ended at the site of the crash.
That's where a ghost bike was placed, as a symbol of an unnecessary life lost.  
"There are communities, like this community, who are under served. There's no shoulder, there's no sidewalk for kids and people to walk," says Alvaro Bastidas, Please BE KIND to Cyclists.
"There's no words to describe how much i miss him," says Silva.
The local non-profit says there have been 86 reported bike and auto crashes between January and June of this year.
They say Austin has improved in educating the public, but we still have a long way to go.
"Every death is preventable if we are paying attention. Also, we have the right infrastructure for people to use to mobilize from point a to point b. Cycling is a legitimate mode of transportation like driving is and yet, in communities like this we don't provide infrastructure for people who ride bicycles," says Bastidas.
Silva's family says they hope that will soon change, so no one else has to go through the pain.
"I hope they come up with new ways to make it safer for kids, for cyclists and pedestrians," says Bastidas.