Family of South Austin murder victim seeking answers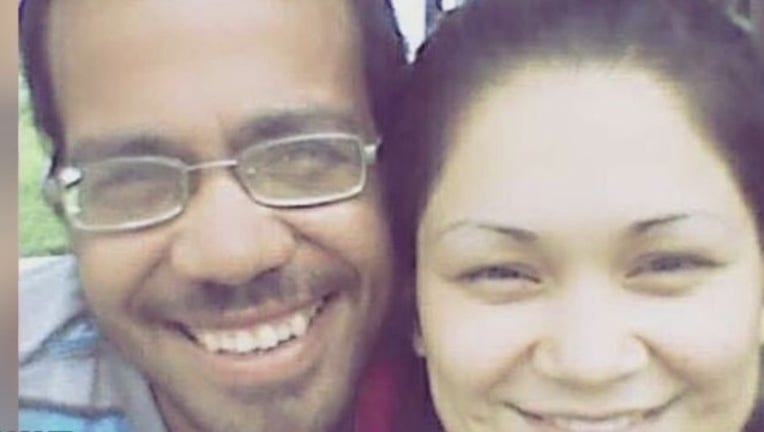 AUSTIN, Texas (FOX 7 Austin) - The family of a man who was murdered in South Austin is pleading for help to solve the crime. 
32-year-old Guillermo Bernal Gomez was found dead Sunday morning in the Bainbridge Villas apartment complex. 
"He's going to be missed. He really, really is," said Amanda Rodriguez, Gomez's sister-in-law. 
Austin police said Gomez was killed early Sunday morning outside the apartment complex. 
"I love him like he's my brother and, knowing that he's not here, I just replay the phone call," Rodriguez said. 
In the days following his murder, Gomez's family was left with more questions than answers. 
"We don't know what, when, why, we know, obviously, where. We're not 1000% certain. We don't know anything at all. They haven't told us anything, just that they found him," said Rodriguez. 
Gomez was found outside around 2:45 a.m. Neighbors at the apartment complex said he had two gunshot wounds. Police have not confirmed that and said no suspect has been identified. 
"We do want the murderer or murderers to know that we forgive them and they're in our prayers, because they have to live with the fact that they took his life," Rodriguez said. 
Gomez's family is helping to care for the six children he left behind.
"He's no longer going to be here. He's not going to be here anymore. How do we explain that to his children?" said Rodriguez.  
Police haven't determined whether Gomez knew the person who killed him or if it was a random attack, but several people in the apartment complex said they heard gunshots. 
That's why his family is optimistic that someone will help detectives solve the crime. 
"I just hope and pray that someone out there who knows something will come forward and contact APD," Rodriguez said. 
Gomez's family said not knowing why this happened has been torture. 
"But I do know that I'm not going to stop seeking justice for him. I'm not going to stop until they are put where they belong," said Rodriguez. 
Anyone with information about this incident is urged to call Crime Stoppers at 512-472-TIPS or text "Tip 103" + your message to CRIMES or use the new Crime Stoppers App or email APD Homicide at homicide.apd@austintexas.gov. Tips can be submitted anonymously and by downloading APD's mobile app, Austin PD, free on iPhone and Android.