Fan steals Billie Eilish's ring during weekend two of ACL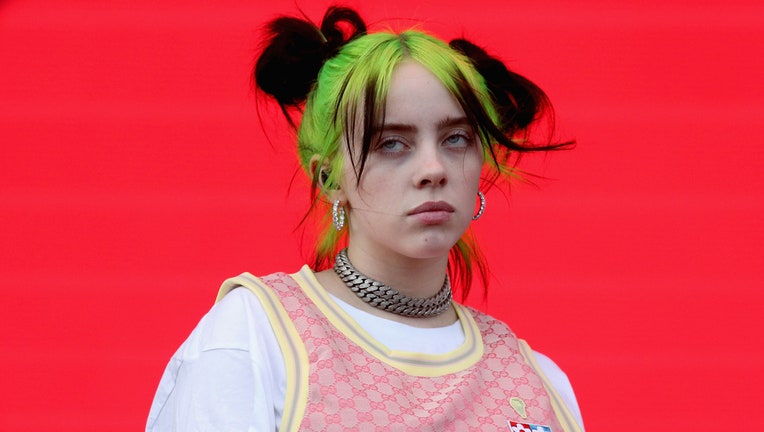 article
AUSTIN, Texas - ACL attendees aren't the only ones who had their personal belongings snatched during the Austin City Limits Music Festival. Billie Eilish was also the victim of a crime at the annual festival that takes places on two consecutive three-day weekends.
While performing her hit single "Ocean Eyes" during weekend two, Billie came down off of the Honda stage to hug and sing with fans. 
At the end of the song, the 17-year-old singer-songwriter runs back onto the stage before looking at her hand and exclaiming, "Somebody stole my fucking ring." The crowd booed in response but Billie just sighed heavily before stating, "Guess that's my fault."
The crowd began to chant for the thief to give it back but Billie told the crowd, "the ring is gone for good, it's okay don't worry about it, whoever has that shit tho take care of it okay."
Billie is currently on her sold out WHEN WE ALL FALL ASLEEP WORLD TOUR.