Fatal auto-pedestrian crash closes all lanes of I-35 SB at 51st Street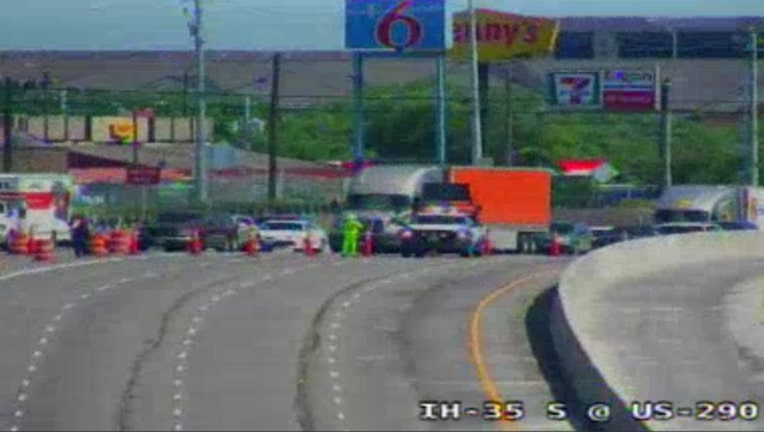 AUSTIN, Texas (FOX 7 Austin) - A traffic fatality closed all lanes of I-35 southbound at 51st Street Sunday morning.
ATCEMS responded to an auto-pedestrian crash in the 5100 block of I-35 around 10:44 a.m. with reports of a possible fatality.
The Austin fire and police departments also responded to the scene and APD closed and diverted traffic off I-35.
ATCEMS transported a man in his 40s with critical life threatening injuries to Dell Seton Medical Center. The man later died from his injuries.
I-35 has since reopened.