Father of ISIS bride files civil suit against Pompeo, Trump, Barr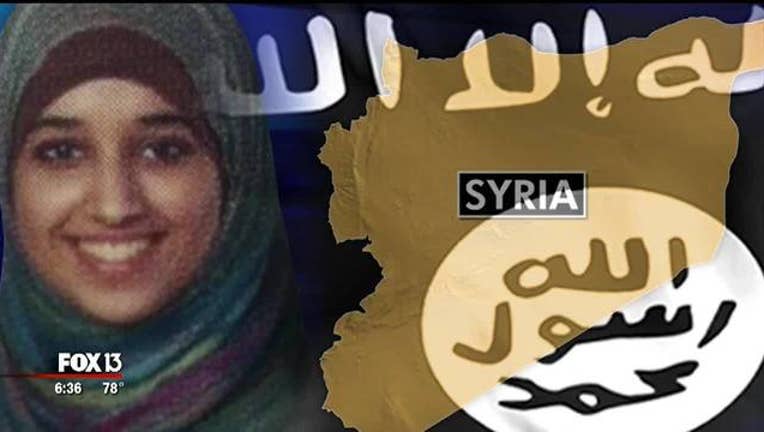 article
TAMPA, Fla. (FOX 13) - The father of a woman who left her home in Alabama and moved to Syria to join ISIS has filed a lawsuit in an effort to have his daughter brought back to the U.S. to stand trial.
The civil complaint filed by Ahmed Ali Muthana names Secretary of State Mike Pompeo, President Donald Trump, and Attorney General William Barr as defendants in the case.
The Constitutional Law Center for Muslims in America filed the suit on behalf of Muthana, whose daughter Hoda left the United States in 2014 when she was 19.
Muthana's suit asks the U.S. government to recognize Hoda's citizenship and make good faith efforts to return her and the son, to whom she gave birth while in Syria, to the United States.
According to the family's Tampa-based attorney, Hassan Shibly, birth records show Hoda Muthana was born in New Jersey. Her father is a foreign diplomat. 
Read the full civil complaint here.
Read the statement about the lawsuit here.
President Trump and Secretary of State Mike Pompeo say she's never been a U.S. citizen and won't be returning.
Shibley says Hoda was brainwashed as a teen into joining the terror network and that Muthana escaped under gunfire and turned herself in to U.S. allies in northern Syria. 
While in Syria, it's reported Hoda was forced to marry and gave birth to her son. She also reportedly witnessed killings all while ISIS began losing its grip on the region. She now wants to return to the United States.   
"When I came here and I saw everything with my own eyes. I knew I made a huge mistake," Hoda Muthana told The Guardian. 
In a statement released with the lawsuit Thursday, the Constitutional Law Center for Muslims in America acknowledged if Hoda is allowed to return to the U.S., she would likely be charged with providing material support of terrorism.
"Ms. Muthana has publicly acknowledged her actions and accepted full responsibility for those actions. In Ms. Muthana's words, she recognizes that she has "ruined" her own life, but she does not want to ruin the life of her young child," the statement said, in part.
However, when asked about jail time, Hoda Muthana told ABC News she would be open to "therapy lessons," saying, "Jail time, I don't know if that has an effect on people."
In an interview Thursday morning, Pompeo told FOX Business "this is a woman who has inflicted enormous risk on American soldiers and American citizens. She's a terrorist."