Watch: Sparks fly as FedEx plane skids down runway without landing gear
CHATTANOOGA, Tenn. - A FedEx plane skidded off the runway during a crash landing at a Tennessee airport when its landing gear did not descend, but no one was injured, officials said.
Public safety agencies rushed to the Chattanooga Regional Airport late Wednesday after reports that the FedEx Boeing 757 had experienced a landing gear failure shortly after takeoff, the Chattanooga Fire Department said in a tweet. The aircraft, which had three crew members aboard, circled and then made its final descent and came to rest beyond the runway in a safety area, fire officials said.
Video posted by Hamilton County EMS shows sparks flying when the plane touches down, but officials said there was no fire, only smoke from the engines.
"Great work by the pilot and airport personnel, as well as all responding agencies for their coordinated efforts," the fire department tweeted.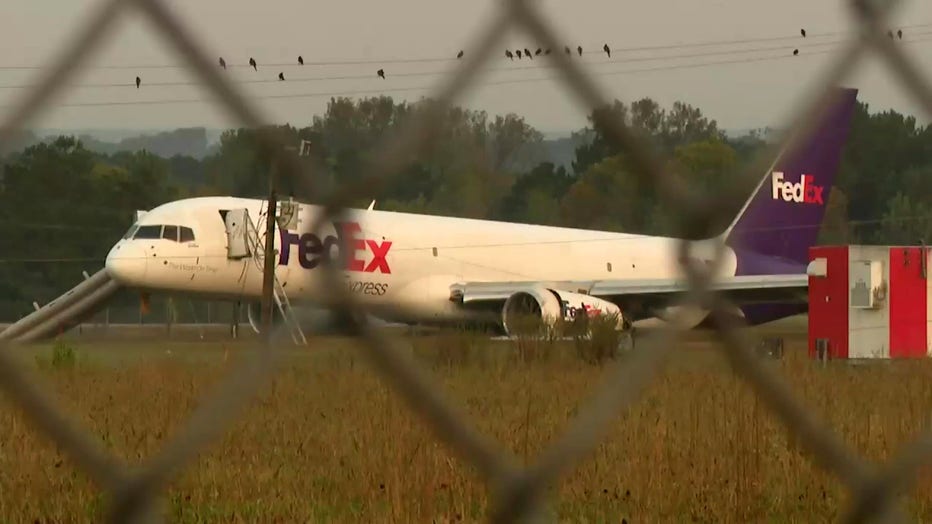 A FedEx spokesperson told news outlets that the flight from Chattanooga to Memphis experienced an issue right after taking off.
The National Transportation Safety Board said it was investigating the "gear up landing" at the airport.
The Chattanooga Airport closed its primary runway due to the crash landing and said some flight times could be affected, news outlets reported.