Fire in Blanco County, STAR Flight assisting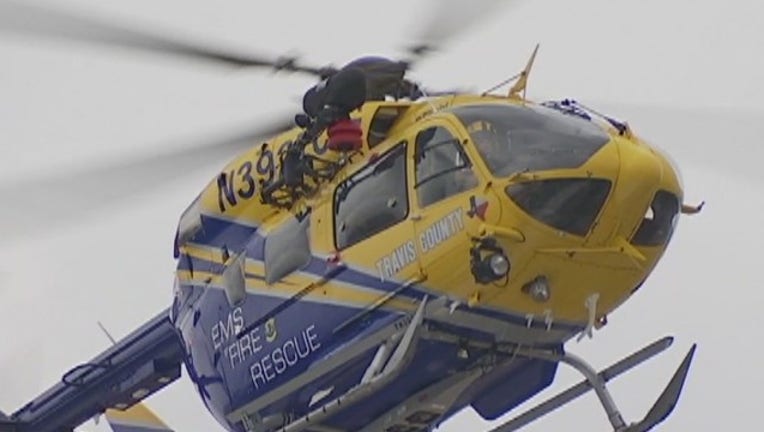 article
UPDATE: The Blanco County brush fire is 100% contained. No injuries reported. 
About 19.2 acres burned and clean up operations underway. 
According to the Blanco County Emergency Management Facebook page firefighting operations are continuing on the Trails End fire.
The fire is currently 359 acres in size based on a recent aerial assessment of the fire, and it's at 40% containment.
There are 41 ground units and 2 aerial units on scene of this incident, in addition to numerous support agencies.
The Texas A&M Forest Service is on location and is assisting with a dozer containment line.  Approximately 90 personnel are on scene at this time. No structures are in danger.
Voluntary evacuations occurred earlier in the afternoon, and a total of 7 residents evacuated, but all of them have returned to their homes.
Sheltering operations will be standing down soon, as nobody is displaced at the current time. We will have further updates soon.
Crews are battling a vegetation fire in Blanco County off of Ranch Road 1323. The fire is about 50 acres in size near Trails End Road and Weddle Road. 
There are currently no structures in danger, according to the Blanco County Emergency Management Facebook page. However, a shelter has been opened for displaced residents. The shelter is at the First United Methodist Church in Johnson City. 
Travis County STAR flight and DPS Air Support are helping contain the fire, along with ground crews. 
The emergency management says the fire was started by a BBQ pit. 
Officials are urging people to avoid the area.