Florida man's vehicle catches fire after charging Galaxy Note 7 explodes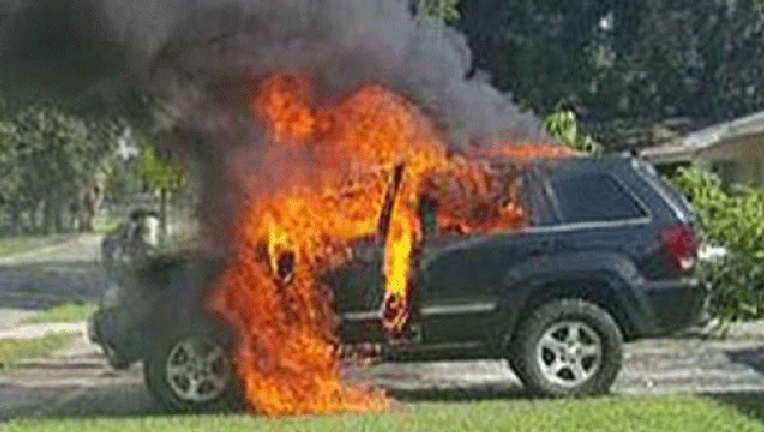 article
A Florida family learned the hard way over the Labor Day weekend why the new Samsung Galaxy Note 7s were recalled.
Fox 13 News reported that Lydia Dornacher, of St. Petersburg, came home from a yard sale Monday and was unloading her husband Nathan's Jeep Grand Cherokee. While she was unloading, Nathan had left his Note 7 in the center console of his vehicle to charge.
Lydia Dornacher said she sent her 8-year-old daughter, along with the family's service dog, to get back in the vehicle because they were going to run more errands. She then said the dog knew something was wrong and when her husband looked outside and his Jeep was engulfed in flames.
St. Petersburg fire officials came to put out the fire.
Nathan Dornacher told Fox 13 News that he loved his vehicle and had put a lot of money into it. He will now have to find a new ride and a new cellphone.
Read more on FOX NEWS.