Former UT baseball star helps students move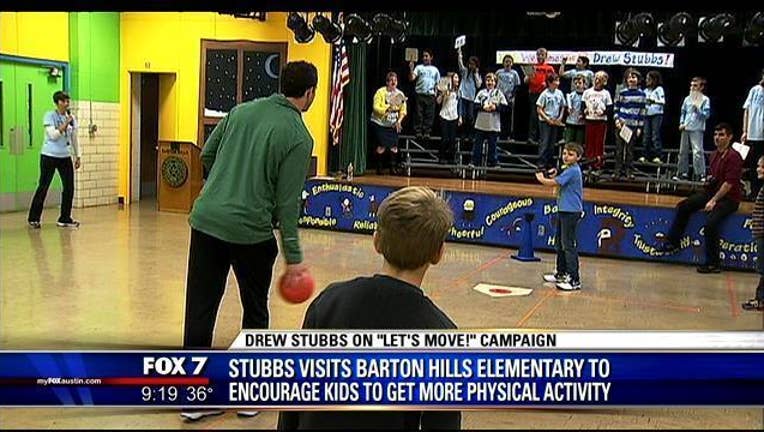 article
AUSTIN, Texas - A well-known former UT baseball star was on hand at an Austin elementary school Wednesday morning to teach kids about the importance of staying active.
Now a Colorado Rockies outfielder, Drew Stubbs was a guest physical education teacher at Barton Hills Elementary.
He was there to support the "Let's Move! Active Schools" program.
The program encourages schools to incorporate physical activity for students to have more success in the classroom.
He says staying active is important now more than ever.
"Things have just changed so much over the years, more of an indoor, in front of a TV type setting other than outdoors playing in the yard. So I think this is just an encouragement for them to get out there and try to help them understand how important it is to stay active," he said.
The "Let's Move!" program encourages students to be active for at least 60 minutes every day.