'Friends' star James Michael Tyler dies after cancer battle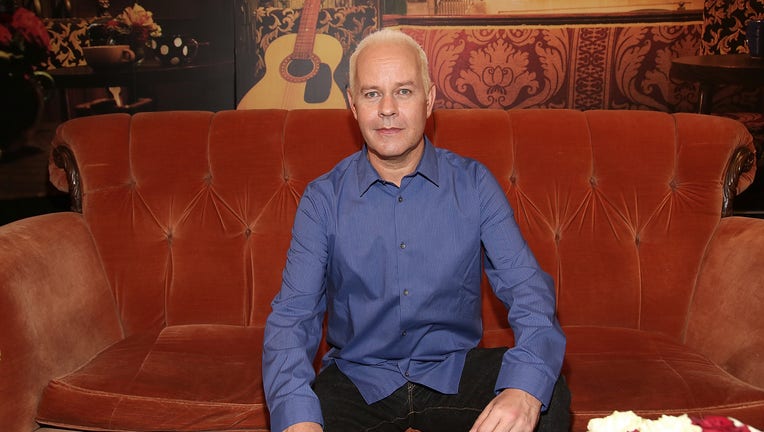 article
Actor James Michael Tyler, best known for his role as Gunther on the TV sitcom "Friends," has died after battling prostate cancer. He was 59.
Tyler died Sunday at home in Los Angeles, said his manager, Toni Benson. He was first diagnosed with advanced prostate cancer in 2018 after undergoing an annual checkup.
"James Michael Tyler Our Gunther passed away last night. He was an incredible person who spent his final days helping others. God bless you James, Gunther lives forever," Kevin Bright, who served as a "Friends" executive producer, tweeted Sunday.
Tyler had appeared briefly in 1990s series like "Just Shoot Me!" and "Sabrina the Teenage Witch" before being cast as a background character in the second episode of "Friends" in 1994. Over the show's multi-year run, he became the most frequently recurring guest star on the series playing Gunther, the Central Perk barista with an unrequited affection for Rachel (Jennifer Aniston).
Many fans of the show dubbed him the seventh friend. Aniston shared a touching post about Tyler's death, saying the series "would not have been the same without you."
"Thank you for the laughter you brought to the show and to all of our lives. You will be so missed," she wrote.
He revealed his diagnosis earlier this year. 
"I was diagnosed with advanced prostate cancer, which had spread to my bones," Tyler said on the TODAY show. "I've been dealing with that diagnosis for almost the past three years. ... It's stage 4 (now). Late-stage cancer. So eventually, you know, it's gonna probably get me."
"I was 56 years old at the time, and they screen for PSA, which is prostate-specific antigen," he explained. "That came back at an extraordinarily high number ... So I knew immediately when I went online and I saw the results of my blood test and blood work that there was obviously something quite wrong there. Nearly immediately, my doctor called me and said 'Hey, I need you to come in tomorrow because I suspect that you may have quite a serious problem with your prostate.'"
It was determined through testing Tyler's cancer was genetically caused and he started a routine of hormone therapy which worked for about a year.
"All I had to do was take a pill in the morning and the night, and boom, life was pretty much normal," Tyler said. "... I had it then, but (was) able to function normally. ... I was feeling fine, honestly. I had no symptoms, I didn't feel any symptoms. And it was very easy to regulate."
But right before the pandemic started, his cancer spread and mutated and caused his lower body to become paralyzed.
He spent the last few years of his life attempting to raise awareness for early screening for prostate cancer. He continued to perform throughout being treated for the disease, appearing in two short films and winning best-actor awards at multiple film festivals.
Tyler is survived by his wife, Jennifer Carno.
FOX News and Kelly Hayes contributed to this report.