Frisco PD searching for aggressive coyote behind recent attacks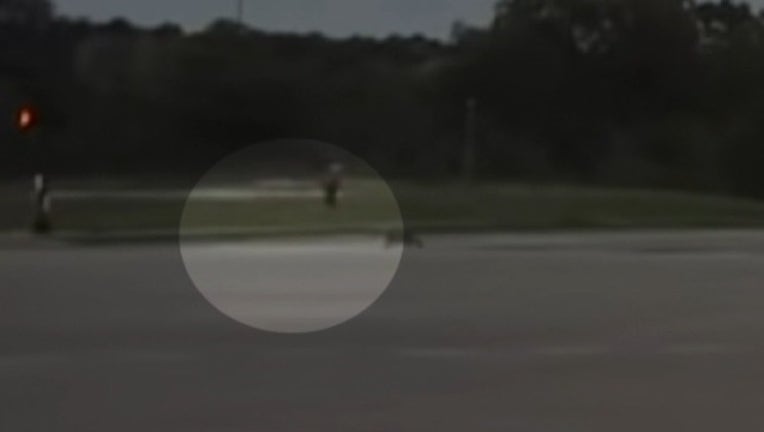 article
FRISCO, Texas - Frisco police are trying to find an aggressive coyote that has already injured two people, including a child.
An attack Wednesday morning sent another person to the hospital with a bad neck injury. The department believes it is one coyote that was caught on an officer's dash cam on November 11.
The coyote was seen starting to go after a jogger at the intersection of Eldorado Parkway and Preston Road, but the officer saw it first and drove through the intersection towards it. It ran away before it could be captured.
Police say there have been four incidents happening between 6 a.m. and 8 a.m. along Eldorado Parkway.
The first attack happened on October 26. The coyote attempted to jump on a runner, but it was scared off by another person.
The second attack happened on November 1. A coyote jumped on a 9-year-old who suffered minor injuries.
On November 11, a Frisco officer spotted the coyote stalking a jogger.
The most recent attack was Wednesday morning near Eldorado and Rogers Road. The coyote attacked a jogger. The runner suffered significant injuries to their neck and was taken to the hospital and underwent surgery.
Animal experts say this type of behavior is unusual for coyotes.
Police are encouraging people to avoid running or walking in the Eldorado Parkway area until the aggressive coyote is captured.
Joggers are urged to carry something that makes a loud noise to scare the coyote off.