FWPD: Suspected drunken driver arrested for hitting officer with car
FORT WORTH, Texas - A Fort Worth police officer was rushed to the hospital early Friday morning after being hit by a suspected drunken driver's car.
The Fort Worth Police Department said it happened around 2:30 a.m. One officer had pulled over a suspected drunken driver on northwest Highway 287 near Harmon Road.
A second officer responded to help block traffic. Police said she was in the process of putting out traffic cones when she and her patrol car were hit by another suspected drunken driver.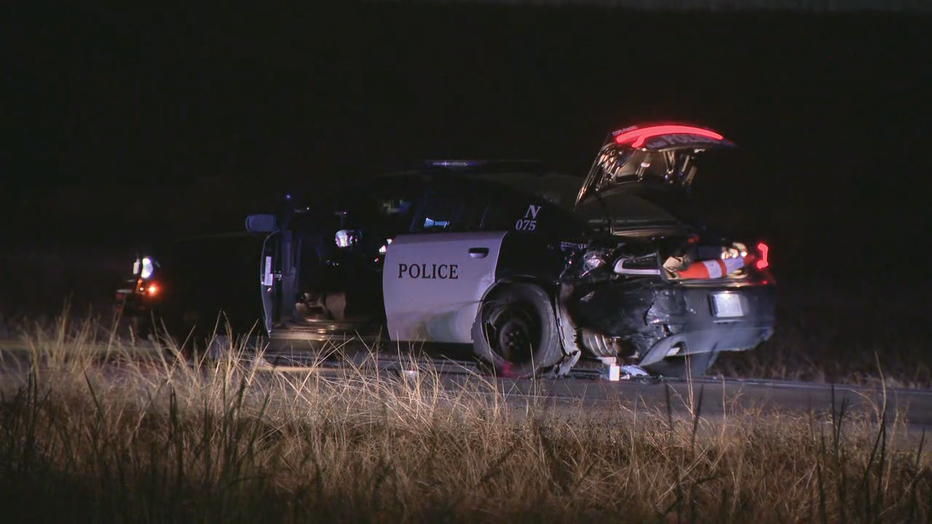 The car veered off the road and the suspect reportedly took off running. Officers later found him and took him into custody.
The suspect, 32-year-old Oscar Barragan, was charged with intoxication assault with a vehicle causing serious bodily injury, a third-degree felony.
"I can tell you he did have three local warrants. that's the only criminal history we know of at this time," said Officer Buddy Calzada, a spokesman for FWPD.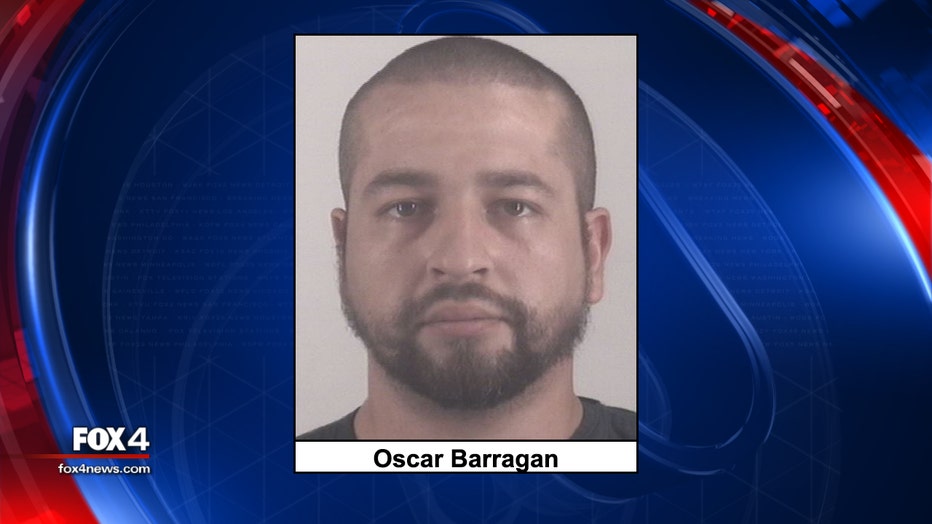 Police have not released the name of the injured officer, but said she was commissioned in 2016.
"She was toward the end of the flare line, and was actually picking up some of those cones and flares. She did have her emergency lights on on her vehicle and she was doing everything. She had on a reflective vest. All the stuff we're required to wear," Calzada added.
She remains in serious condition but it appears her injuries are not life-threatening. Her family is with her at the hospital, police said.
Hours after the crash, subtle remnants remain where it happened.
Police say after the officer was hit, Barragon's vehicle plowed into the ditch.
"That's when he got out of the vehicle and took off on foot. So there really wasn't a pursuit. We had him on scene, able to see what happened, car went off into the ditch. He got out from there and we took off after him," Calzada explained.
Police said a blood sample is being lab tested, but it was not voluntary.
"I believe that was refused and we had to do a warrant to acquire that blood," Calzada said.
"This incident here reinforces the serious consequences of driving under the influence of alcohol," said Officer Buddy Calzada, a spokesman for FWPD. "We have a lot of rideshare and drive share programs available for anybody who's either had too much to drink or are under the influence. We ask that you guys use those programs or designated drivers."