Gas prices continue to plummet in Texas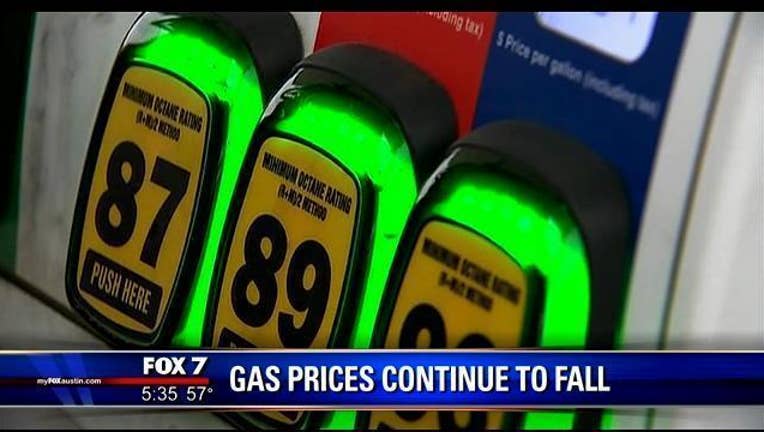 article
Retail gasoline prices across Texas continue to tumble, settling this week at $1.87 per gallon.
Triple-A Texas says the average price at the pump fell 8 cents last week.
Texans are paying $1.24 less than a year ago.
The national average stands at $2.08.
Gas prices are at their lowest levels since May 2009.
Triple-A says it expects national and statewide average prices for unleaded gasoline to remain below $3 per gallon through 2015.