German shepherd chewed off paw to escape abusive owner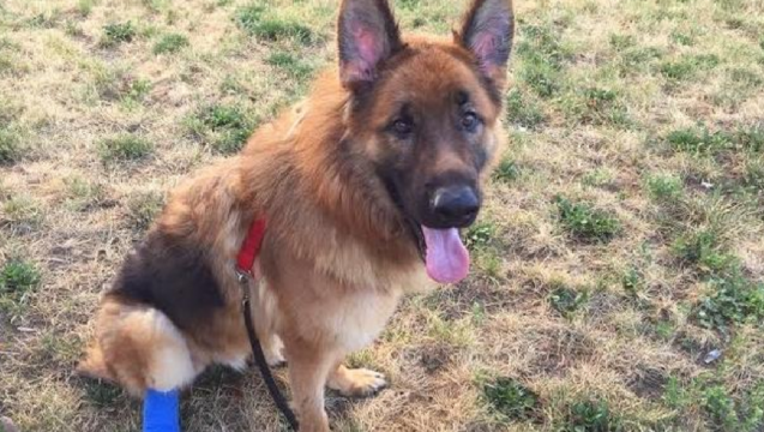 article
(FoxNews.com) - Maverick, an emaciated German shepherd in Massachusetts, chewed off his right rear paw to try to flee his abusive owner who kept him tied up, officials said.
The Enterprise reported that Middleboro man Kevin Kennedy, Maverick's former owner, is facing animal cruelty charges for neglecting the pup. Maverick was seized July 12 and appeared as if he had been bound by a tether that was twisted and wrapped around his leg for upwards of weeks, Massachusetts Society for the Prevention of Cruelty to Animals (MSPCA) law enforcement officers and shelter workers told the news website. The pooch's other legs had rope burns and scars that had healed over.
"This is one of the most egregious cases of neglect we've seen, and our first priority is to gather the resources necessary to treat him— then we will do all we can to find the caring home he deserves," MSPCA adoption center manager Alyssa Krieger, who is caring for Maverick, told the Enterprise.
Maverick is preparing to undergo surgery later this week at the MSPCA's Angell Animal Medical Center, and the MSPCA does not expect him to recover for several more weeks.
Read the full story on FoxNews.com.
http://www.foxnews.com/health/2016/07/26/officials-rescue-german-shepherd-who-chewed-off-paw-to-escape-abusive-owner.html