Girl overjoyed to get doll with prosthetic leg like her own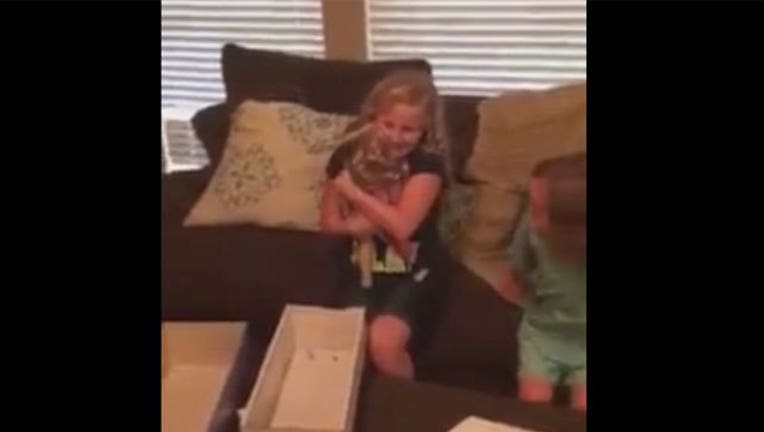 article
CYPRESS, Texas (AP) — A video of a 10-year-old girl receiving an American Girl doll with a prosthetic leg to match her own has been viewed more than 10 million times on Facebook.
The video posted by Courtney Bennett shows her daughter Emma shouting, "You got to be kidding me," before hugging the doll and breaking down into tears. KHOU-TV reports Emma uses a prosthetic leg because of a birth defect. Her mother tells the station Emma always wanted a doll that looked like her.
Courtney Bennett mentions in the video that she sent the doll to a company, A Step Ahead Prosthetics, to have it outfitted with a prosthetic limb.
In a statement on its website, the New York company says it provides the service for free to little girls with limb loss.