Gov. Greg Abbott activates Texas National Guard in response to COVID-19 coronavirus
Gov. Greg Abbott announced on Tuesday that the Texas National Guard has been activated as part of the state's effort to respond to the COVID-19 coronavirus outbreak.
Abbott's announcement came the day after the first death from coronavirus was announced, a man in his 90s who lived in Matagorda County.
The National Guard will not be deployed yet. Abbott says the move is a "preparative measure" to make sure they can help out when needed as the state readies for a spike in COVID-19 cases.
RELATED: Coronavirus coverage
"We just want to make sure that we have activated them," Abbott said. "They know that they're gonna be activated. The general of the National Guard, General Norris, can be in charge of getting them ready."
Gov. Abbott made the announcement as he prepared for a video conference with CEOs of the state's hospital systems. He added that healthcare workers and first responders that are members of the Texas National Guard are excluded from the call-up.
The governor is sending out the call for doctors, physicians and nurses from other states to come to Texas. With a growing number of confirmed cases reported across 19 counties, he directed the state to fast-track licenses for health professionals from outside Texas.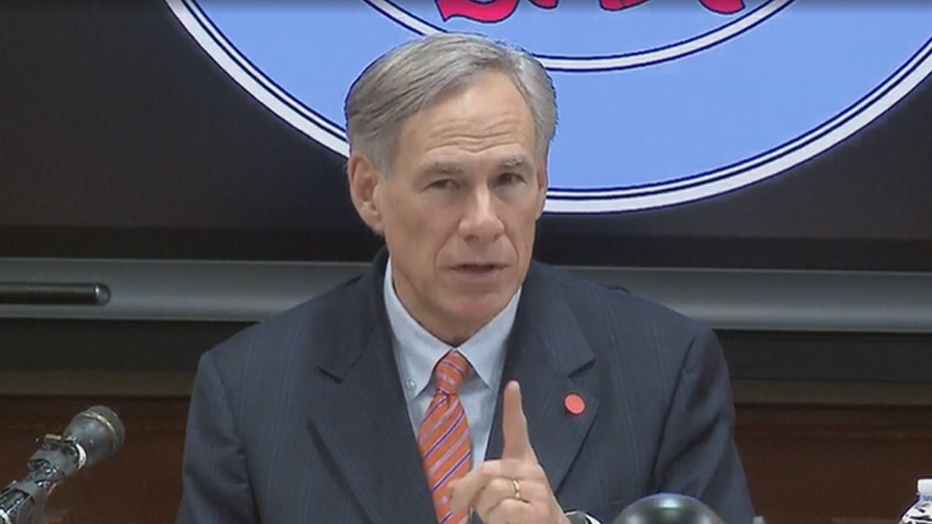 "We're opening all the faucets to make sure we have all the availability or resources that we can have," said Texas Association President Dr. David Fleeger. "I think you'll probably see them going to facilities that do have high demand. Facilities that are essentially overwhelmed and maybe an urban social net-type hospital that deals with inner city issues. Or it could be a hospital in the middle of who knows where in Texas that only has three or four doctors and one or two of them get COVID-19 and can't see patients. And we need to have somebody step in and help."
Telemedicine is a big part of The Colony pediatrician Angela Moemeka's practice. It's planned to be a big part of the Texas medical response to the coronavirus. She tele-visits with patients through WhatsApp and FaceTime.
"It allows that initial triage to see if someone needs to come into the office, if they need to do homecare or if they need to go somewhere else," she explained.
Just under 1,300 Texans have been tested so far. FEMA is delivering 15,000 test kits to the state by week's end.
"Testing will be conducted in part by FEMA, in part by hospitals, in part by public health authorities and in part by these drive-through facilities that you may see from some private providers," Abbott said. "It could be CVS. It could be Walmart. It could be other organizations."
Hurriane Harvey was the last time the National Guard was activated in the state.
Abbott said there were, as of midday Tuesday, 64 confirmed cases of the virus across the state in 19 counties. He said the state will be able to run about 10,000 tests per week. He warned with more tests, there will likely be more positive results.
The state is also exploring options to provide care even if every hospital bed is taken. It is looking into the possibility of using medical tents, opening recently closed hospitals or other healthcare facilities and using medical rehabilitation centers.
RELATED LINKS:
Texas reports 1st coronavirus death
Nine new COVID-19 coronavirus cases confirmed in Dallas County, three in critical care
Officials: Grand Prairie resident who didn't travel diagnosed with COVID-19
Some North Texas school districts, including Dallas ISD, to close schools "indefinitely"
Dallas closes all bars, dine-in restaurants, gyms, theaters to stop spread of COVID-19 coronavirus
Fort Worth begins limiting maximum occupancy at bars, restaurants, gyms