Grassley: GOP can't stonewall a Clinton Supreme Court pick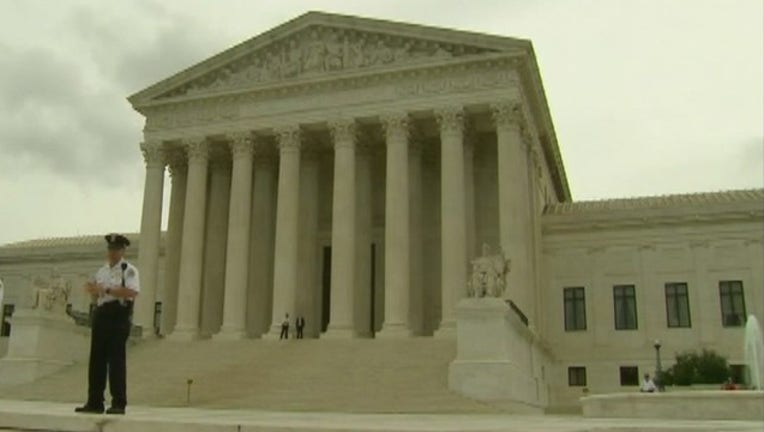 article
WASHINGTON (AP) — Republicans "can't just simply stonewall" nominees to the Supreme Court even if the president making the choice is Democrat Hillary Clinton, says the GOP chairman of the Judiciary Committee in a reaffirmation of the Senate's advise-and-consent role on judicial picks.
Iowa Sen. Chuck Grassley's comments on Tuesday was a response to fellow Republican Sen. John McCain, who a day earlier vowed that Republicans would unite against any nominee Clinton puts forward if she becomes president. That unprecedented pledge raised the possibility that the Supreme Court would have to operate for four years of a Clinton term with one or more vacancies, rather than nine justices.
The court has had one vacancy for months since the death of Justice Antonin Scalia in February. Republicans have refused to consider President Barack Obama's nomination of Merrick Garland, arguing that the next president should fill the opening.
"I think we have a responsibility to very definitely vet — if you want to use the word vet — whoever nominee that person puts forward," Grassley told radio reporters in Iowa. "We have the same responsibility for (Donald) Trump. We know more the type of people Trump would nominate because he's listed 20. They fall into the category of strict constructionists. As I heard about Hillary on the last debate, the type of people she's going to appoint, I would say they're judicial activists."
He added that the new president should make the choice and "if that new president happens to be Hillary. We can't just simply stonewall."
McCain's comments came in an interview with Philadelphia talk radio host Dom Giordano to promote the candidacy of Sen. Pat Toomey, R-Pa., one of the more vulnerable GOP incumbents as Republicans scramble to hold onto their Senate majority.
"I promise you that we will be united against any Supreme Court nominee that Hillary Clinton, if she were president, would put up," McCain said. "I promise you. This is where we need the majority and Pat Toomey is probably as articulate and effective on the floor of the Senate as anyone I have encountered."
"This is the strongest argument I can make to return Pat Toomey, so we can make sure there are not three places on the United States Supreme Court that will change this country for decades," McCain said.
Two of the more liberal justices are among the oldest members of the court. Ruth Bader Ginsburg is 83 and Stephen Breyer is 78. Justice Anthony Kennedy, a swing vote on the court, is 80.
An aide to McCain, R-Ariz., later clarified that he will examine the record of anyone nominated for the high court and vote for or against that person based on their qualifications.
"Sen. McCain believes you can only judge people by their record, and Hillary Clinton has a clear record of supporting liberal judicial nominees. That being said, Sen. McCain will, of course, thoroughly examine the record of any Supreme Court nominee put before the Senate and vote for or against that individual based on their qualifications, as he has done throughout his career," said spokeswoman Rachael Dean.
___
Pitt reported from Des Moines, Iowa.