Grieving East Austin mother still hopeful son's killer will be found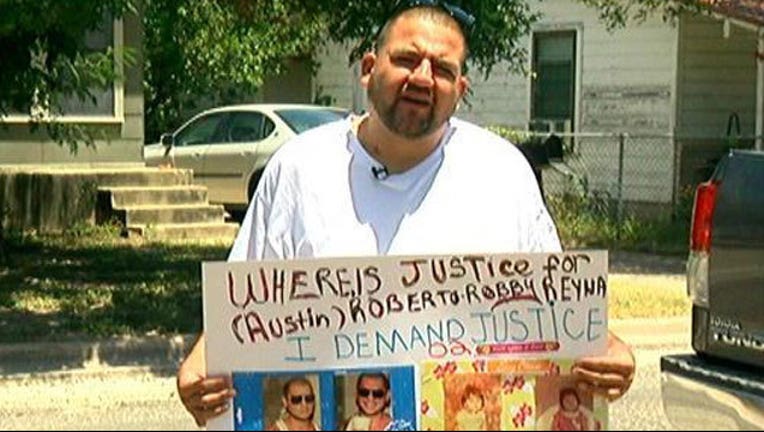 article
Two years after an East Austin murder, a grieving mother still seeks justice for her son. Thirty-six-year-old Roberto Reyna was gunned down during the early morning hours of his birthday.
A puzzled and unsettling feeling is making a home inside Eva Reyna's heart. She says nothing has been the same, since she lost her son Roberto.
"Today I was thinking that he was coming, that we were actually having a party for him until I realized that that was not what was going to happen today," said Eva Reyna, Roberto's mother.
Austin Police say Reyna was shot outside of a home on Gonzales Street just before 1 a.m., July 19, 2013. Reyna died just moments later at University Medical Center-Brackenridge. The killer is still roaming free.
"I was shocked, I couldn't believe it because I don't know anybody who would want to do anything like that," said Eddie Garcia, Roberto's cousin.
Reyna along with many relatives gathered Saturday to remember the beloved son, father, friend, and cousin.
"We used to hang around like every day, work together, all of that," said Garcia.
They remember him as a generous spirit.
"I thank him for being my son and for always making a big deal out of mother's day. He always made a big deal," said Reyna.
As investigators still search for clues, Eva and her family are left to wonder.
She hopes the killer can one day come clean.
"It's been two years, ok it's been two years. What you did was wrong. My son would have never hurt you, and he never would have shot and killed you," said Reyna.
Anyone with information about this case, call Crime Stoppers at 512-472-TIPS.