Group to repay $800K missing from El Paso Catholic school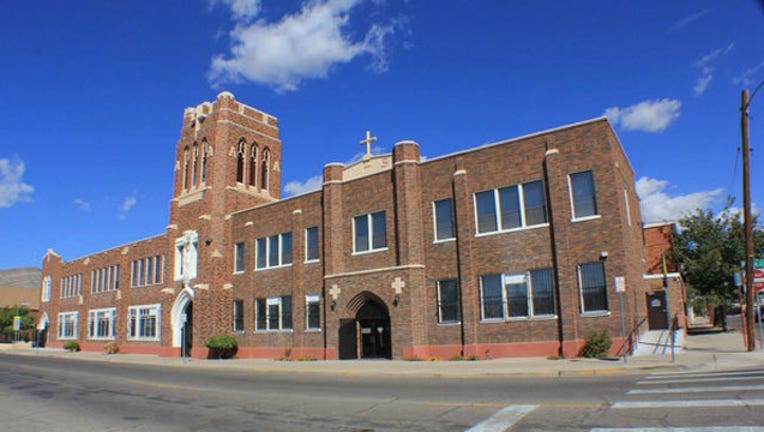 article
LUBBOCK, Texas (AP) — Two brothers with a religious order who took vows of poverty spent more than $800,000 on a lifestyle that violated their pledge, a spokeswoman with the Roman Catholic Diocese of El Paso said Wednesday.
The diocese on Tuesday announced that audits done at St. Joseph's Catholic School in El Paso found that $800,246 from school bank accounts had been used to cover personal expenses of two administrators during a seven-year period, diocese spokeswoman Elizabeth O'Hara said.
The administrators were members of the Brothers of the Poor of St. Francis, a Catholic religious order that ran the school for the diocese. The Cincinnati-based order has agreed to repay the funds, O'Hara said.
The two administrators, former school principal Edwin Gallagher, 79, and former assistant principal Richard Fish, 70, were at the school for about 25 years, she said. They had contracts with the diocese and were not directly employed by it.
O'Hara declined to specify what the men spent the money on, and said diocesan officials are not seeking criminal charges.
"These were not things that men who took a vow of poverty would spend money on," O'Hara said, adding that the two men were "beloved" in the community. "It doesn't appear that the brothers intended to commit a crime. They weren't hiding what they were doing."
New accounting software, installed after the men retired in 2015, revealed discrepancies in which school funds allegedly were diverted for personal expenses.
Gallagher, reached at his residence in New Mexico where he lives with Fish, declined to comment Wednesday.
The diocese did not notify the El Paso district attorney's office about the audits and their results, O'Hara said.
A spokeswoman with the El Paso district attorney's office, Claudia Duran, said the case will be investigated by officials there and in the El Paso Police Department.
"If necessary, after everything is looked into, we will proceed with charges," she said.
An agreement between the diocese and the Brothers of the Poor of St. Francis calls for repayment of the money to the school in four quarterly payments beginning later this month.
The private school, which was built in 1923, has about 375 students from kindergarten through eighth grade and has an average annual tuition of about $6,250. Money to run the school comes from tuition, donations and grants, O'Hara said.
"It's a tough pill to swallow for those in the community," she said. "There's a lot of justifiable anger."
A phone message and an email to the Brothers of the Poor of St. Francis were not immediately returned Wednesday.
A diocese statement asked for prayers for both men.
The school was run by the Sisters of Loreto from its opening until 1977, when it was then run by the laity, according to the school's website. The Brothers of the Poor of St. Francis took over administration in 1989.