'Hand in Hand' benefit raises over $44 million for hurricane relief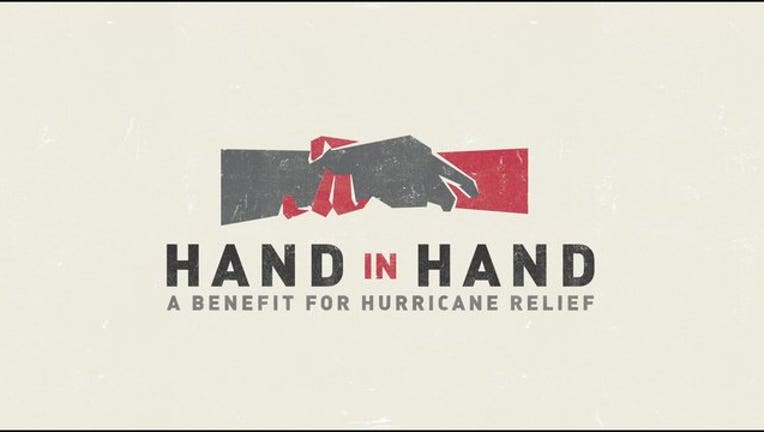 article
Tuesday night's Hurricane Harvey benefit raised more than $44 million. The celebrity-packed telethon was organized by Houston rapper Bun-B and featured appearances by Beyonce, Justin Bieber, Cher, Oprah and many others.

They asked Americans to open their wallets to help those devastated by the storms, raising money and their spirits. The fundraiser was expanded to help those affected by Hurricane Irma in Florida and the Caribbean.
Michael and Susan Dell of Austin pledged to match the first $10 million in donations. The NBA Players Association also said they would match donations up to $20,000 given by any NBA player.
If you want to still donate, you can go online here  https://handinhand2017.com/
As part of the nationwide telethon, George Strait put on his own show in San Antonio. "Hand in Hand Texas" featured performances by the legendary country singer, as well as Miranda Lambert, Chris Stapleton, Lyle Lovett and Robert Earl Keen.
Governor Greg Abbott was there and thanked all the people who've stepped up to help Texas rebuild after Harvey. He issued a proclamation making September 12 "Hand in Hand Day" in Texas.
Meanwhile, Strait says he plans to visit Rockport, Texas soon, which was heavily damaged during Harvey's landfall.
"With efforts like this we'll be able to get those businesses up and running, which really needs to happen because it's such a vacation spot and those people depend on the tourists to come in there and make their living," Strait said.
The country legend is also planning to put on a show in Austin at the Erwin Center. There's no word yet on a date, but it will be sometime next summer.