'Hangry' man goes beserk at Taco Bell, flips over fish tank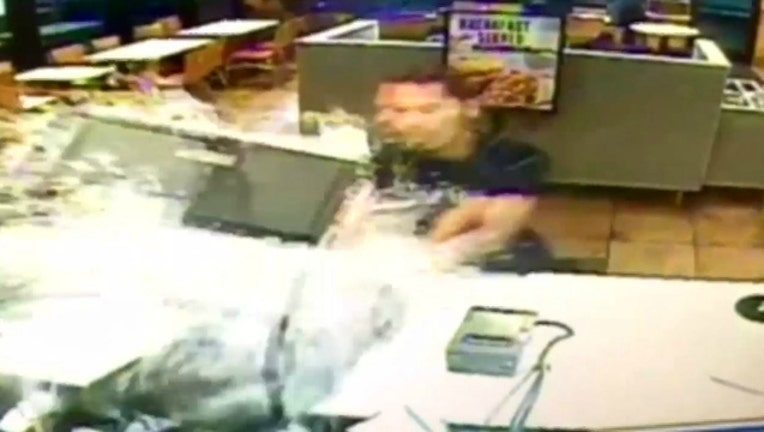 article
NORTH SMITHFIELD, Rhode Island (Fox 32 News) - Police in Rhode Island are looking for the hangry man who blew up at a Taco Bell.

Surveillance video shows the man standing at a Taco Bell counter in North Smithfield complaining that his order is wrong.

He quickly loses his cool and smashes a monitor, then overturns a fish tank.