'Harry Potter' star Emma Watson felt 'caged,' leading her to step away from acting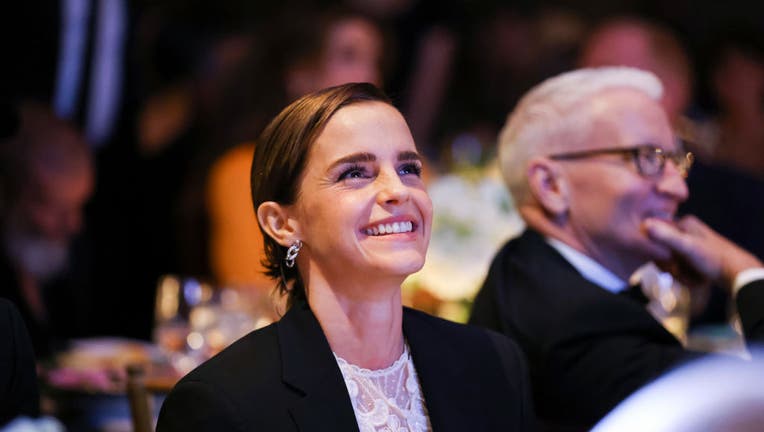 article
Emma Watson is opening up about why she took a break from acting.
In a recent interview with Financial Times, Watson went into detail about why she "wasn't very happy" working as an actress and felt the best thing for her was to take a step back from acting and recharge. Watson's last acting credit is 2019's "Little Women."
"I think I felt a bit caged," Watson said. "The thing I found really hard was that I had to go out and sell something that I really didn't have very much control over. To stand in front of a film and have every journalist be able to say, 'How does this align with your viewpoint?' It was very difficult to have to be the face and the spokesperson for things where I didn't get to be involved in the process."
As the star of a movie, Watson felt every critique was directed towards her, or she was held responsible for things she had no control over, something she "began to find really frustrating."
WHY EMMA WATSON ALMOST LEFT THE 'HARRY POTTER' MOVIES: HOW IMMEDIATE FAME AFFECTED THE YOUNG STAR
Watson rose to fame in 2001 at the age of 11 when she starred as Hermione Granger in "Harry Potter and the Sorcerer's Stone."
She continued to play the role until 2011 when the eighth and final film in the franchise was released when she was 21. Since then, she starred in movies like "The Bling Ring," "The Perks of Being a Wallflower," "Beauty and the Beast" and "Little Women." 
"I started to realize that I only wanted to stand in front of things where if someone was going to give me flak about it, I could say, in a way that didn't make me hate myself, 'Yes, I screwed up, it was my decision, I should have done better,'" Watson explained.
While "Little Women" was released in 2019, filming took place throughout 2018, and although Watson hasn't acted in five years, she said she "absolutely" would love to return to acting.
"I'm happy to sit and wait for the next right thing. I love what I do," she said. "It's finding a way to do it where I don't have to fracture myself into different faces and people. And I just don't want to switch into robot mode anymore. Does that make sense?"
The actress has been open in the past about how fame has affected her, especially when she was younger and the Harry Potter franchise was at its peak of popularity. In its opening weekend, the first movie made $90 million, going on to make a total of $965 million at the worldwide box office.
CLICK HERE TO SIGN UP FOR THE ENTERTAINMENT NEWSLETTER
Its popularity continued to rise as more people discovered the book series and movies, with the final film in the franchise making over $1.3 billion at the global box office. This level of fame was not something Watson was always comfortable with, leading her to almost drop out of the role after filming the fourth installment.
"[Order of the Phoenix] was when things started getting spicy for all of us," Watson told co-stars Daniel Radcliffe and Rupert Grint in the "Harry Potter 20th Anniversary: Return to Hogwarts" reunion special in 2022. "I think I was scared. I don't know if you ever felt like it got to a tipping point where you were like, 'This is kind of forever now.'" 
Tom Felton, who played Draco Malfoy in the films, gave Watson a lot of credit in the documentary special for the way she handled the immense pressure she was under.
"People definitely forget what she took on and how gracefully she did it," Felton said. "Dan and Rupert, they had each other. I had my cronies, whereas Emma was not only younger, she was by herself."
CLICK HERE TO GET THE FOX NEWS APP
Read more of this story from FOX News.