Hays CISD superintendent announces selection of new Barton Middle School principal
KYLE, Texas - Hays CISD Superintendent Dr. Eric Wright has announced the selection of a new principal at Barton Middle School, beginning with the 2020-21 school year.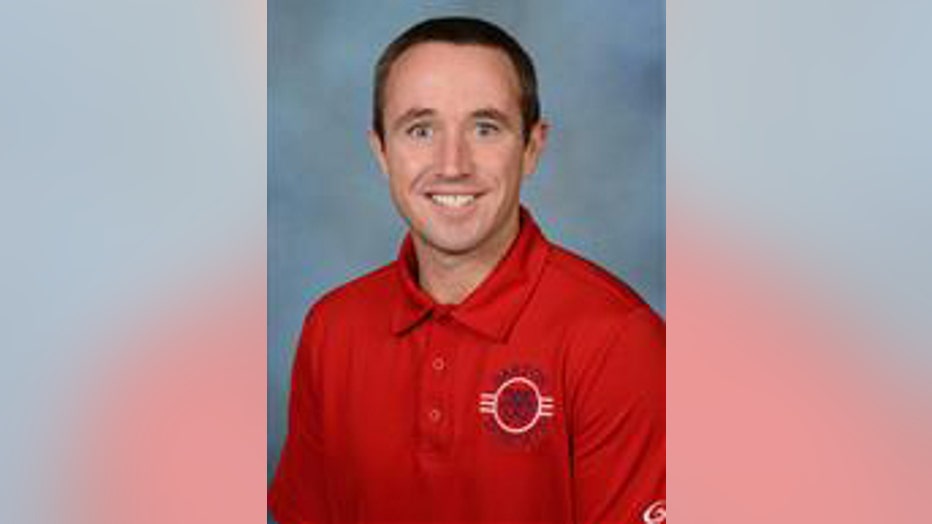 Aaron Loyd, currently an assistant principal at Barton MS, will replace Teri Eubank, who is retiring after a 33-year career in education, including eight as Barton's principal. 
The Hays CISD Board of Trustees approved Loyd's selection at the April 20 regular meeting.
"Aaron is going to keep the Bobcat tradition of success alive and well," said Wright in a release. "We are excited that he will be at the helm. He has been part of the Barton Middle School family for seven years. Students, parents, and the community know and respect him. He is the perfect fit to lead the campus during its next chapter."
---------
Get breaking news alerts in the FOX 7 Austin News app. It is FREE!
---------
Hays CISD says Loyd has 15 years of experience in teaching and campus leadership, all within the district. He started in 2005 as a biology teacher and coach at Lehman High School and was promoted to assistant principal at Barton MS in 2013. In 2011 and 2012, he served as assistant principal for Hays CISD's summer school. 
"As a principal I will strive to make our campus a place where students feel safe, faculty are dedicated to building meaningful relationships, an emphasis is placed on contributing to our community, and students are challenged academically," said Loyd. "I strongly believe in James Comer's statement that 'no significant learning can occur without a significant relationship.'  As a principal, you must foster and maintain relationships with students, parents, community members, and staff in order to be successful." 
In 2018-2019, Loyd was named secondary assistant principal of the year. He was also selected as a member of the 2019-2020 Hays CISD Aspiring Principal Academy. 
Loyd holds a Master in Education with an emphasis in school administration from Lamar University in Beaumont and a Bachelor of Arts in Kinesiology from the University of Texas at Austin.