Hays County is investigating aggravated robbery in Buda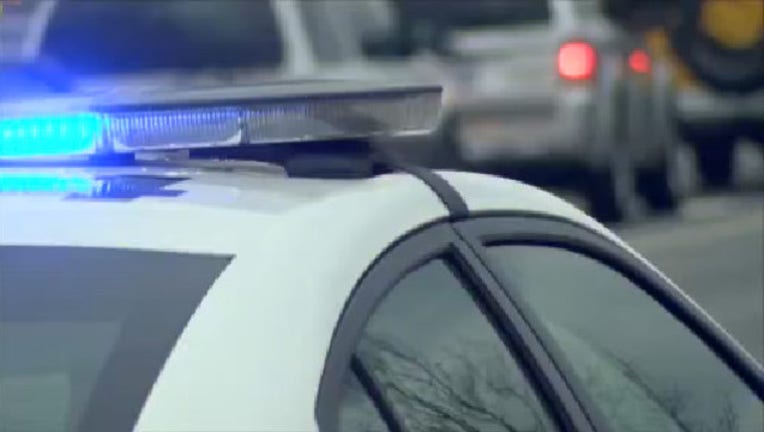 article
The Hays County Sheriff's Office is investigating a aggravated robbery in Buda on Friday.  
The Sheriff's Office released the following media release:
On May 28, 2016 at 10:15 a.m. Hays County deputies were dispatched to an address in the 200 block of Oak Forest Drive in Buda for a "Burglary in Progress" call. Upon arrival, deputies made contact with the homeowner who advised his front door had been kicked in by an unknown male armed with a handgun.
 
The suspect is described as a:
Black male, unknown age
Approximately 6' tall, medium build, short hair
Armed with a silver semi-automatic handgun
Wearing:
Red and black jacket, dark pants (possibly black), and dark colored shoes.
The suspect confronted the homeowner and demanded money from him while holding a pistol to his head.
The suspect obtained property including cash and a wallet along with the victim's cell phone. The suspect fled in an unknown direction from the residence. No vehicle description was readily available.
 
The victim notified a neighbor of the incident who called 911 to report the incident.
The victim's alarm company also notified 911 of the intrusion.
 
Anyone with information regarding this or any case may the Hays County Sheriff's Office at 512-393-7896 and speak with the Criminal Investigations Division or you may contact the Hays County Crime Stoppers at 1-800-324-TIPS (8477). Remember, you may also submit information electronically from the link on the Hays County Crime Stoppers website or by using the free "TipSubmit" application from a smart phone.
Information leading to the arrest and indictment of criminal suspect(s) may be eligible for a CASH reward of up to $1,000. All calls are confidential and callers will remain anonymous.
You do not have to give your name and you will not have to testify in court.