Hays County Clerk offering new faster service to process vital records
HAYS COUNTY, Texas - The Hays County Clerk's office is now offering a new faster service to obtain vital records.
The office has partnered with Permitium, an online portal that allows residents to apply and pay for vital records, such as birth, death and marriage certificates.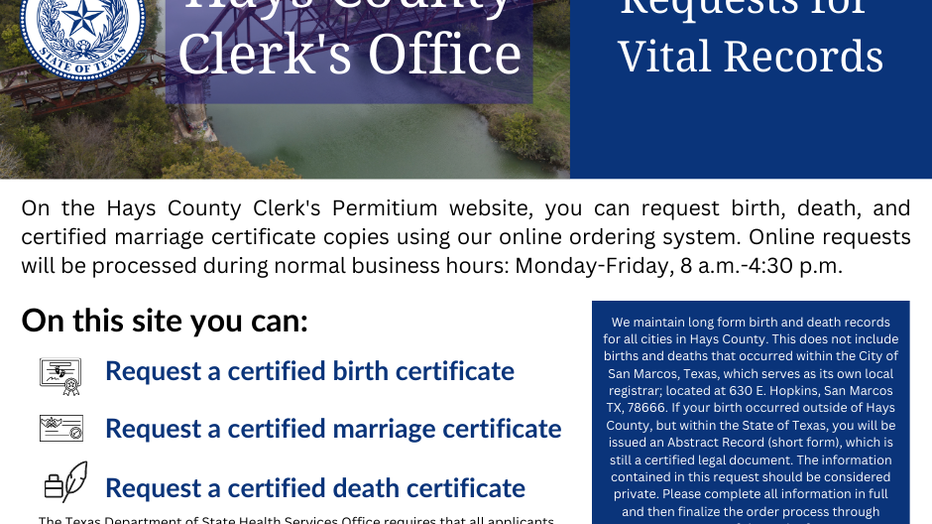 Up until now, the clerk's offices only offered in-person or mail-in applications for these records.
The process will involve applying through the portal, providing required documents and identification, finalizing with payment, and receiving the certificate through mail or pick up at the County Clerk's office. 
Update notifications will also be sent via email.
The clerk's office does note that the portal does not include births or deaths that occurred within the city of San Marcos, which serves as its own local registrar.