Hays County woman arrested for making false report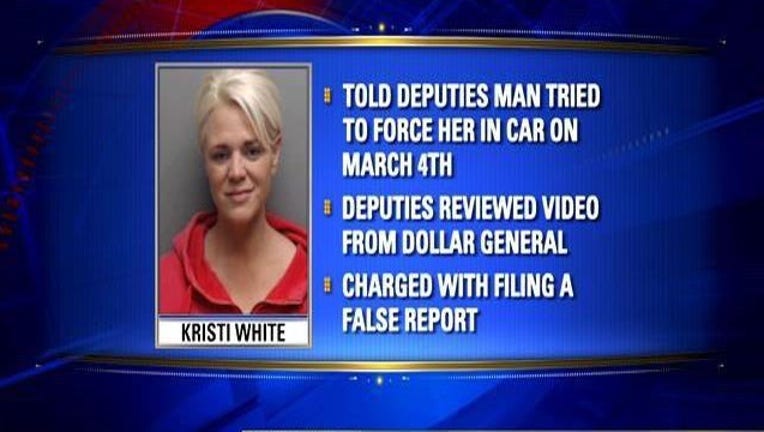 article
WIMBERLEY, Texas - A Hays County woman was arrested Monday after making a false report to authorities.
Officials say on March 4th, 37-year-old Kristi White was at the Dollar General in Wimberely.
Authorities say she reported a man had attempted to drag her into his vehicle in the parking lot.
But after officers reviewed surveillance video from a nearby business, they realized that was not the case.
Instead they say White left the store and returned to her car without incident.
Police did confront the woman but she claims that is not what she remembers happening.
False reports like this one tie up resources for the Hays County Sheriffs Office.
"We obviously had a couple of deputies respond to the scene, we had other deputies respond to the dollar general there to obtain any other surveillance video. there were also some bolo's put out to be on the look-out for this specific vehicle that's described so the resources and the lengths that we went through, not to mention putting out Crimestoppers and the number of tips we got from the community from here to Killeen with people calling in on red ford ranger trucks...only to find out this allegation false," said Detective Mark Opiela with the Hays County Sheriff's Office.
White is being charged with making a false report to a police officer, which is a Class B Misdemeanor.