Houston crime: Female suspect sought in rideshare robbery case
Houston - The Houston Police Department is asking for help identifying a suspect involved in their ride-share driver's robbery in southeast Houston. It all started after he refused to take her through a drive-thru.
According to the driver, the suspect struck him in the head with her hand when he declined. He asked her to leave the car, but she refused. Afterward, he went to the passenger side and physically removed her.
FOX 26 Houston is now on the FOX LOCAL app available through Apple TV, Amazon FireTV, Roku and Google Android TV!
Authorities say the female passenger hit the driver, sprayed him with pepper spray, and stole his wallet during the altercation.
Afterward, she left the scene.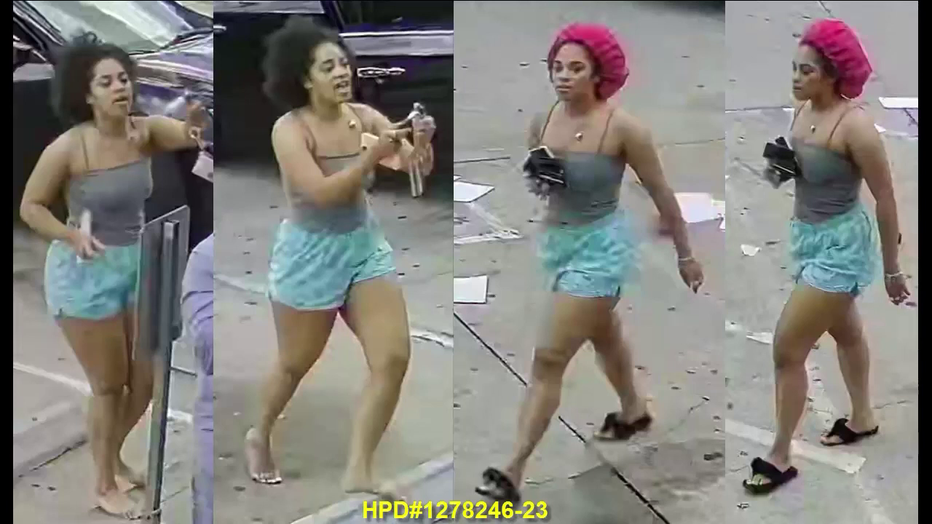 According to police, the suspect is a 20-year-old black female wearing a gray shirt and green shorts who stands approximately 5 feet 5 inches tall.
CLICK HERE TO DOWNLOAD THE FOX 26 NEWS APP
For further investigation, authorities have served a grand jury subpoena on the ride-share company. Meanwhile, the Houston Police Robbery Division is seeking information regarding the female suspect.
SUGGESTED: Houston man charged in two murders sentenced to life in prison
She is described as a 20-year-old black female, approximately 5 feet 5 inches tall, wearing a gray shirt and green shorts.
Houston PD #1278246-23 is the case number.
If you have information related to this case, please contact Crime Stoppers of Houston directly. You can report information anonymously, and providing information that leads to the arrest or charges against the suspect may result in a cash reward of up to $5,000. To maintain your anonymity and be eligible for the reward, please contact Crime Stoppers by calling 713-222-TIPS (8477), submitting an online tip at www.crime-stoppers.org, or using the Crime Stoppers mobile app.