How to get rehired by a former employer: 'More common than people realize'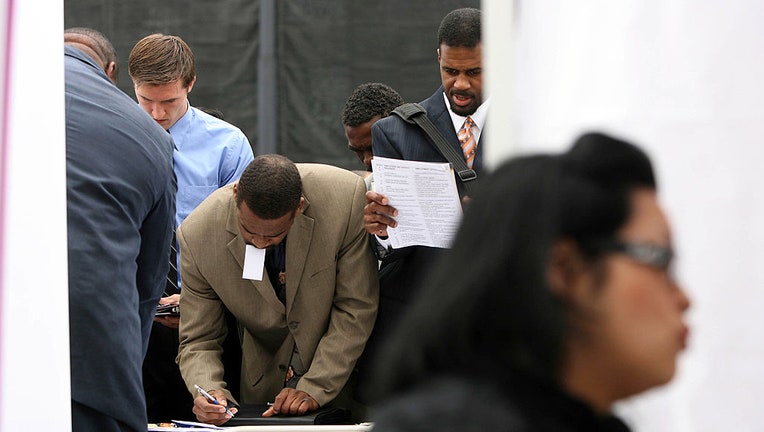 article
As today's workforce landscape continues to evolve, it's not unheard of for an employee to leave a company for any number of reasons — and then later rejoin that same organization under different circumstances. 
If you left a company for a new job opportunity and realized that "the grass wasn't greener" — or if you changed jobs for other reasons and now want to return to your original employer — experts say this is certainly possible with the right strategies. 
Job experts shared tips for getting rehired by a former employer if this is a worker's interest and goal.
A 'DRY PROMOTION' AT WORK: WHAT IS IT AND SHOULD YOU ACCEPT IT?
Read on for advice and insights.
Why is it always important to leave a job on good terms?
First and foremost, adequate notice of a resignation should be given if you are leaving your job. 
"It is standard to give two weeks' notice, but with some positions, it may be more helpful for the organization to extend the notice time frame to three or four weeks," Jaune Little, director, client recruiting services with Insperity in Houston, told FOX Business. 
"Notice time depends on the organization's structure," added Little, as well as "the employee's level and what transitioning needs to be done."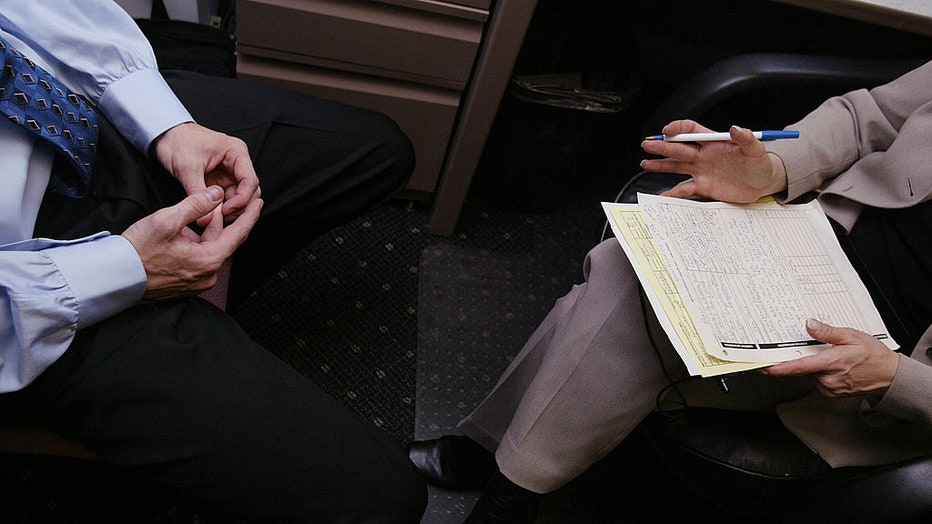 FILE-A job applicant (L) speaks with a recruiter (R) during an interview May 7, 2003 at an office in New York City. (Photo by Chris Hondros/Getty Images)
Said Little further, "Working with management to discuss how many weeks works best for both parties will bode well for future rehiring."
An employee should also assist in the transition of his or her replacement. 
"Once notice is given, work with management to determine the best way to knowledge-share," she added. 
JOB HUNT IN THE FINAL MONTHS OF THE YEAR — DOES IT MAKE SENSE, OR NOT?
"The organization may have a systematic process for documentation, or it can be as simple as leaving written, step-by-step instructions or insights for the next person."
Also, finally, realize that life is unpredictable. 
"Employees may not think they will work for the organization again, but unforeseen life circumstances or new perspectives may turn them into a boomerang employee," Little said. 
How do you reach out to your former employer and get the conversation going again?
Leaving on good terms in the first place makes this a very easy conversation, Little pointed out. 
"It is common for someone to leave an organization and soon realize the grass is not always greener on the other side," she said. 
US WORKPLACES IMPLEMENT UNCONVENTIONAL RECRUITMENT METHODS AS THEY TRY TO FIND THE BEST HIRES
Little told FOX Business that the first outreach can be as simple as a phone call, email, text or LinkedIn message. 
"The mode of communication depends on the previous manager-employee relationship and their preferred style," she explained. 
Broach the subject with honesty. 
Let the manager know the new position is not as expected — and that you would like to open the lines of communication for potential reemployment, said Little. 
CAREER CHALLENGE: JOB SEARCH LEADING NOWHERE? HERE'S HOW TO REBOOT IT FAST 
"This may seem awkward, but this is more common than many people realize," Little told FOX Business. 
What if you're moving back to town? 
Returning to town is the best kind of work homecoming, Little said. 
"It is likely when [an earlier] move occurred, the employee was not searching for a new position, but had to resign due to life circumstances," she said. 
"Send a note letting the employer know a move back to town is happening and express interest in current or potential openings," Little told FOX Business. 
It is important to reach out even if there is not a specific job opening. 
"There may be a new opening on the horizon, and it could be the perfect fit," she noted. 
What about seeking a role with more responsibility? 
If it's been some time since you left your prior job and you want to be rehired, you should highlight your new skills and how they will benefit your former company. 
"If you're pursuing a new or higher level position at your previous company, it's important to update the hiring manager with your new experience and achievements, as well as the reasons you are now more valuable and have the successful experience for this new position," said Stacie Haller, a Boston-based chief career adviser with Resumebuilder.com. 
CLICK HERE TO SIGN UP FOR OUR LIFESTYLE NEWSLETTER
"In this way, you are interviewing like any other candidate — so preparation is very important for this conversation."
Why many companies respond well to rehires
People respond to and respect honesty, said Haller. 
"Many people go down a career path to learn it's not right for them or take a position that does not work out for a variety of reasons," she said.
Haller also emphasized the positives if you left the earlier job on good terms. 
"You have a history with that company who knows you, a proven employee, so you have a good edge here," Haller told FOX Business. 
"Boomerang employees can also save the company time and money in hiring," she said.
Assuming the circumstances are right and situations align, businesses can be "very welcoming of these employees," she also said. 
Get the latest updates on this story at FOXBusiness.com
For more Lifestyle articles, visit www.foxbusiness.com/lifestyle.