How you can help service industry workers furloughed or laid off due to coronavirus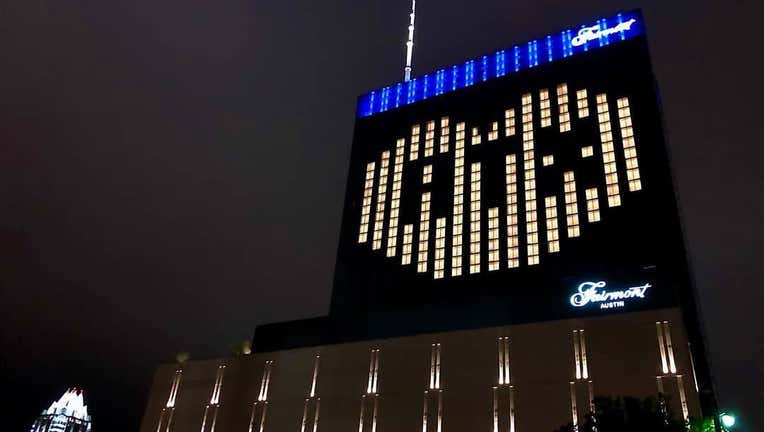 article
AUSTIN, Texas - It's a difficult time for many businesses and restaurants as they've had to shut down or let staff go due to restrictions aimed at stopping the spread of COVID-19.
Many of those employees have lost their sole source of income and are left wondering when they'll be able to work again.
RELATED: Travis, Williamson Counties are under stay-at-home orders
In order to help, fundraisers have been set up on crowdfunding sites and events have been planned to help raise money and assist those who don't have a job. Below is a list of some of them. Click on the name of the business to get more details about what they're doing.
RELATED: Local restaurants offering delivery, curbside and take out service after restaurants and bars shut down
The list is not comprehensive so if you are looking to help a business you know is shut down you should check their social media. 
If you know of a business that should be added to our list you can email ktbcweb@foxtv.com.
WATCH LIVE COVERAGE FROM FOX 7 AUSTIN
CLICK HERE FOR THE LATEST INFO ON THE CORONAVIRUS OUTBREAK
A group of local hospitality supporters has come together to help feed 100 service industry workers per day who are unemployed or underemployed due to the COVID-19 closures. Hundred for Hospitality is partnering with local restaurants including P. Terry's, Austin's Pizza, Old Thousand, Burro Cheese Kitchen, Peached Tortilla, MezzeMe Turkish Kitchen, Easy Tiger and Chilantro. All public proceeds raised by Hundred For Hospitality will go toward participating restaurant costs to cover food, supplies and staffing to provide the meals. 
Free meals will be available to unemployed or underemployed hospitality workers beginning Monday, March 30. A GoFundMe has been set up for those who want to donate to help provide meals for the hospitality industry.
The group behind the TenTen, Nova Kitchen and Devil May Care is donating 100% of profits and gratuity to displaced staff. Additionally, staff family meals are available for pick-up daily. Get full menus and information on how you can order here.
A fund has been set up to help support the more than 90 staff members, some who've been working together for 20 years. Owners say they hope to cover 100% of staff health insurance while the restaurant is closed for as long as they can.
The music venue that's been around since 1991 has started a fund after being hit hard by the cancellation of SXSW and COVID-19.
The studio has started a campaign to raise $30,000 to cover one full month of expenses for the company minus employee wages. It plans on starting up integrated online classes to help generate income and support team members.
The shop was forced to let go of employees at both its locations. A GoFundMe has been set up with the goal of raising $15,000.
Emmer & Rye, Hestia, Henbit and TLV
An emergency relief fund has been set up while the restaurants are closed. Gift cards to the restaurants are available to purchase online and all proceeds go to supporting team members. The restaurant group will be providing health insurance to all employees.
In addition, the team will be launching a YouTube subscription channel with cooking tutorials with all proceeds going to support the team and emergency relief. Family meals will still be made for the staff and available for employees to pick up and take home, so they are fed daily and this will continue until the restaurants are able to reopen. 
The bar and music venue says it's unable to open for to-go or delivery and has set up a fund to help staff as it anticipates being closed until May 1 if not longer.
A GoFundMe has been set up for staff with a goal of raising $30,000.
Tony C's and The League
Tc4 & Co., the group that owns and operates the restaurants, has started a GoFundMe with the goal of raising $100,000. Owners Tony Ciola and Creed Ford IV have also pledged to match the first $10,000 donated.
The C3 Service Industry Relief Fund has been launched to help support hourly staff affected by recent changes. 
Both studio locations have been shut down so the Wanderlust Yoga Austin Employee and Teacher Relief Fund has been set up with 100% of donations going toward alleviating financial stress for those whose jobs have been temporarily lost.
The Brixton
A fund has been set up for its six employees to help cover living and health expenses.
---------
Get breaking news alerts in the FOX 7 Austin News app. It is FREE!
---------
---
FOX 7 Austin is working to keep you up to date with coronavirus, with both local and national developments. Every weekday we're live at 12 p.m. with a special show reporting the latest news, prevention tips and treatment information.
You can watch live in your FOX 7 Austin app or on the FOX 7 Austin Facebook page.
You can also get the latest COVID-19 news from around the country at coronavirusnow.com.