Husky rips hand off 4-year-old boy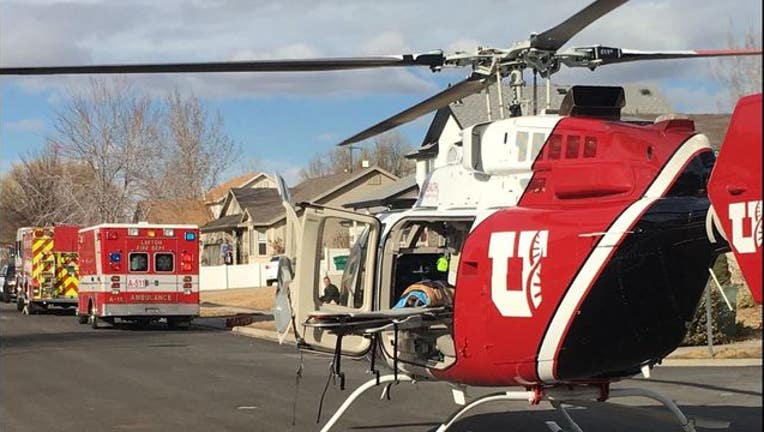 article
A 4-year-old boy is left without his right hand after an attack by his neighbor's Husky. 
Battalion Chief, Paramedic and Layton City PIO Jason Cook tells KTVU the little boy was playing in his backyard Sunday afternoon while his dad was inside their home. 
A 6' tall solid, vinyl fence separates their backyard from the neighbor's where two Huskies live. 
Cook says the boy apparently put a sock over his hand and put his hand under the fence, "kind of like a sock puppet." Since the fence was solid, the dogs wouldn't be able to see the child, and that's when one of the animals bit the boy's hand and ripped it from his arm. 
When crews arrived at the scene the boy's father was comforting the child and had already begun care by wrapping the child's arm in a towel in an effort to stop the bleeding. 
The boy was flown to Primary Children's Hospital which is about 30 miles away. 
Emergency responders tried to track down the boy's hand, hoping doctors could re-attach it to his forearm. They were unable to find it, and believe the dog ingested it, according to Cook. 
Doctors had to amputate the boy's hand along with the lower two or three inches of his forearm. The boy is expected to remain in the hospital for at least several days. 
Cook, who has been on the job for more than 15 years, has never seen a dog bite this severe. 
"He's a tough little guy. He never cried the entire time in the ambulance or hospital," said Cook. 
Cook says although it's clear which dog was involved in the attack, both Huskies, where taken by Davis County Animal Control. They were currently taken into quarantine, but at this point their fate is unclear. 
Cook says it's a tragic situation since the child was playing in his backyard as many children do, and the next door neighbor had their dogs contained. 
He is reminding the public that although animals might seem cordial or playful, you need to always be mindful of your actions.